Garver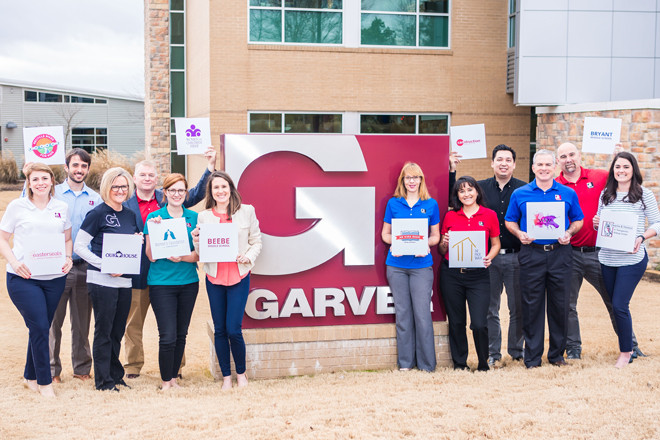 City: North Little Rock
Category: Arkansas Community Foundation's Outstanding Philanthropic Corporations
Year: 2017
For Garver, the North Little Rock engineering firm with 21 offices in 10 states, a Community Foundation Award for philanthropy simply confirms a company tenet: Helping others is good for the community and good for the firm.
Garver, an employee-owned company serving projects in transportation, water, energy, industry and construction management, is proud of its reputation as an efficient and happy workplace. It initiated its GarverGives program two years ago, focusing on STEM education programs. "We chose to prioritize STEM, specifically organizations influencing career exploration, because of the potential to directly contribute to our pipeline of future engineers and strengthen our community's workforces," said Laura Nick, the firm's corporate communications leader. "We wanted to be purposeful with our giving. And we are really supporting what our employees want to support. We have won quite a few workplace awards, and our leadership recognized that we want to make our culture responsive to needs."
The company also reinforces its employees' philanthropic priorities by offering a company match to their contributions in both time and money. Employees are eligible for a dollar-for-dollar match to their chosen organization if they donate 100 hours or give eight hours of service. Donations to STEM organizations are matched at $150.
"We see it as a benefit for our 450 employees," Nick said. "If they're giving their money and time, we want to recognize that. One great benefit has been seeing them coming together in groups." Pooled matches are boosted by an extra 20 percent company gift. In North Little Rock, "many employees volunteer to read one hour per week at Crystal Hill Elementary School," just down the road from Garver's offices, Nick said. Forty percent of Garver employees have submitted requests for a match to nearly 60 different organizations, including Recycle Bikes for Kids.
On a larger scale, Garver provides in-kind professional engineering and technical services to nonprofits needing structural repairs, including Our House and Women & Children First.