Propak Logistics Inc.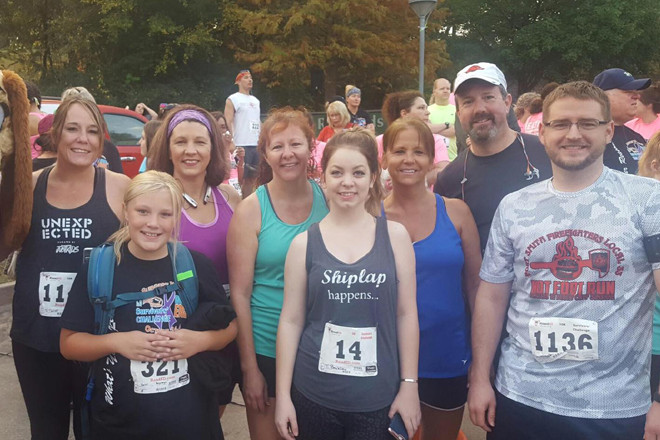 City: Fort Smith
Category: Arkansas Community Foundation's Outstanding Philanthropic Corporations
Year: 2017
Since it was founded in 1999, Propak Logistics has encouraged community involvement, but it was employees who came up with PropakCares, an in-house committee that coordinates and votes on charitable giving.
"We've always considered ourselves to be involved in philanthropic and community giving," said CFO John Cooley, "but it was people in our middle management level who got involved, and they wanted to do something."
The committee, which has about a dozen members both from the Fort Smith office as well other Propak facilities across the country, meets regularly and votes on which nonprofits to donate to and scholarships to award and how much to match fundraising efforts by employees.
To date, PropakCares has approved more than $100,000 in donations and scholarships, estimated Cooley, adding that it matches up to $25,000 raised by employees for St. Jude's Children's Research Hospital. The committee also offers unlimited matching for the United Way, and during the Thanksgiving holiday, the committee donated to the Community Services Clearinghouse to provide turkey dinners to area families.
"As Propak has grown, not only in age and size and strength, we've gotten more involved certainly in the community individually, but also with the Propak name in the Fort Smith area and with PropakCares all over the country," Cooley said.
Headquartered in Fort Smith, Propak offers logistics, transportation and supply chain management services. It has offices and warehouses in 58 locations across 20 states. It employs about 1,500, with about 45 working in Fort Smith, said Cooley.
Among groups and causes Propak regularly supports are the Alzheimer's Association, Go Red for Women, Muldrow Boys & Girls Youth Baseball, Reynolds Cancer Support House, Second Harvest Food Bank and the U.S. Marshals Museum.
"Employees here really love it," Cooley said about the corporation's charitable giving. "They know they work for a company that is doing things in the community, helping people that need help. It's really, really rewarding."