Ghidotti Communications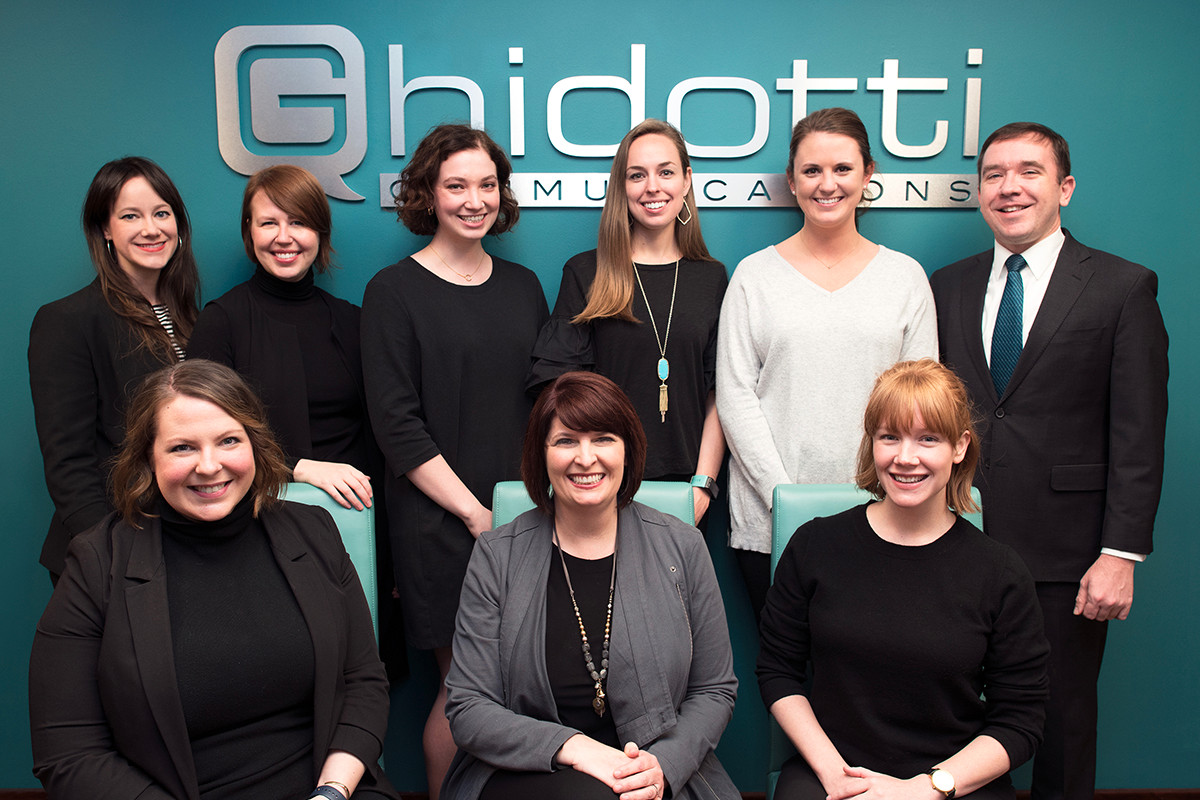 City: LITTLE ROCK
Category: Category I (1-30 Employees)
Year: 2018
Natalie Ghidotti will remember 2017 as the year her company, Ghidotti Communications, became a full-service marketing agency.
After hiring media planner/buyer Candice Hickman at the end of 2016, Ghidotti added media specialist Aaron Sadler in April and content marketing chief Sandra McGrew in August to round out a nine-member team. Their skills complement a "tried and true" PR focus at the 10-year-old firm, which represents clients like McDonald's, CHI St. Vincent and Garver, the North Little Rock engineering firm. Ghidotti Communications is also serving the Little Rock Police Department as it works to close a hiring gap.
"We had a huge year of exciting growth, putting in place a stellar team of millennials and some Generation Xers," Ghidotti said of being an Arkansas Business of the Year finalist. "We're completely focused on client service, being a true partner in achieving results."
Ghidotti, a past president of PRSA Arkansas and member of the executive committee for the national PRSA Counselors Academy, said her firm is obsessed with three Rs: relationships, reputations and results.
"Public relations is the foundation to everything we do, and two-way communication is the key," she said, adding that content marketing is a natural extension of PR. "Content marketing and social media are areas we know well, and we're skilled at brand-building and using influencers to share clients' stories."
Ghidotti, who grew up in Benton, knows media. Her journalism background includes a stint as editor of special publications for Arkansas Business Publishing Group. "Arkansas has a wealth of talent in marketing and PR, and the competition drives us to succeed." Still, she believes other firms are her allies. "We believe in strategic partnerships. Cranford Co. has done a lot of excellent creative work for us, and Jeff Dailey has teamed up for some spectacular video. The key is doing the best job for clients."
She didn't reveal specific revenue numbers, but Ghidotti said her agency has grown an average of 18 percent each year over the past three years. She's also looking to add clients in the state's northwest, where a satellite office looks likely soon. "Growing new markets will be an emphasis in 2018, and northwest Arkansas is a key area for us."