Cornerstone Pharmacy Inc.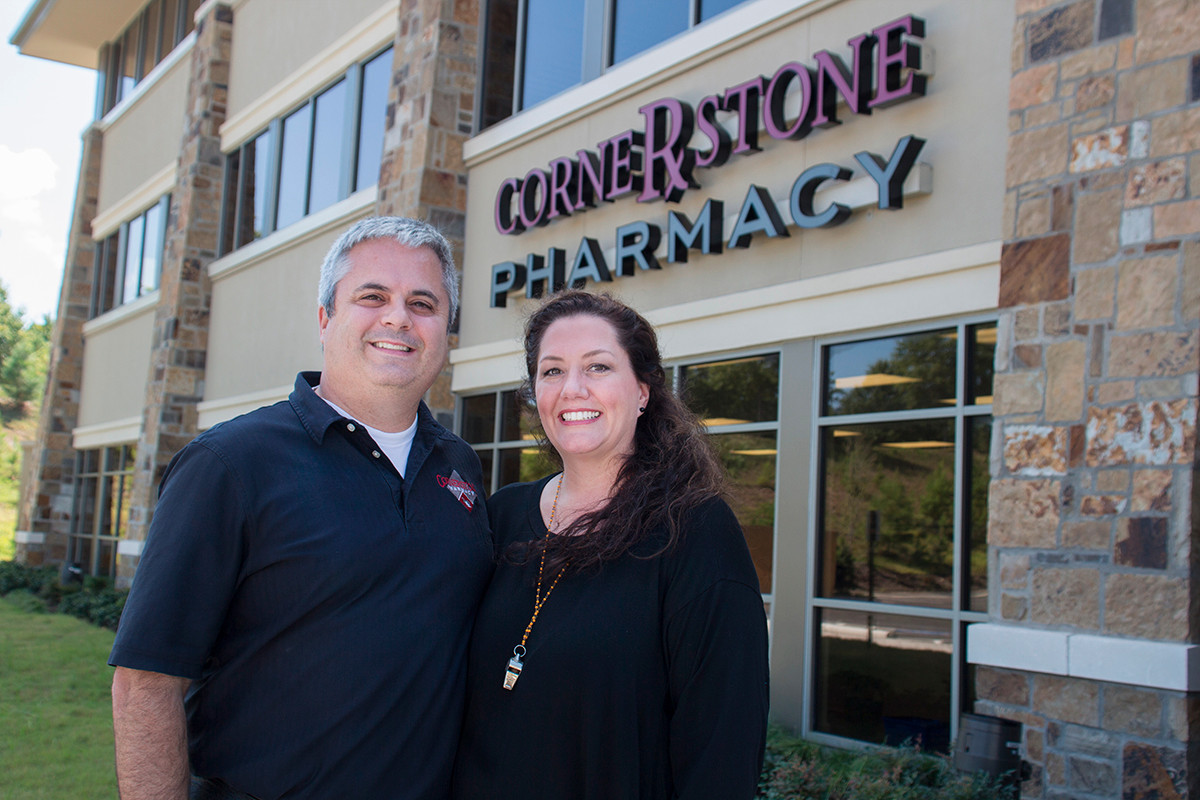 City: Little Rock
Category: Category III (56-100 Employees)
Year: 2018
Tracee and Kenny Harrison were in the middle of creating a business plan for Cornerstone Pharmacy Inc. of Little Rock when 9/11 happened.
"Everything changed on us overnight with that event," said Tracee Harrison. "It was so difficult to get any kind of funding. … One day, we looked at each other and said if we ever make it, we're going to help other people make it."
The couple opened Cornerstone Pharmacy in 2002 and kept their word to help other pharmacists. In 2007, they signed their first partnership agreement with another pharmacist to open a Cornerstone Pharmacy location.
Since then, the Harrisons have signed partnership agreements with pharmacists to open Cornerstone locations across Arkansas. With nearly 100 employees, Cornerstone Pharmacy has partnership arrangements with pharmacists in 14 locations in Arkansas and one in Missouri. In 2016, Cornerstone also partnered with Edwards Food Giant to open three pharmacies inside Edwards' grocery stores.
"We're able to provide the guidance and experience," said Tracee Harrison, who handles the office side of the business while Kenny Harrison is the pharmacist. "I have a bookkeeping staff, … and we help them pay the bills and do payroll, so that they can be a pharmacist."
The independent pharmacists who have ownership interests in their Cornerstone stores work together on marketing and buying power. "We all have a common mission," Tracee Harrison said.
The partnership move has paid off for Cornerstone. In 2017, Cornerstone generated $37 million in revenue, up from $35 million in 2016.
Harrison said that she and her husband don't plan on opening another Cornerstone this year. "But having said that, Kenny and I … love it when someone comes to us with a good idea or a good location," she said. "So we don't ever close the door."
Tracee Harrison said the secret of the retail pharmacy's success is that the employees and pharmacists care about the customers. "I do not wish any medication on anyone," Harrison said. "But when they need it, we so much appreciate that they get it from us."