Pro Window & Door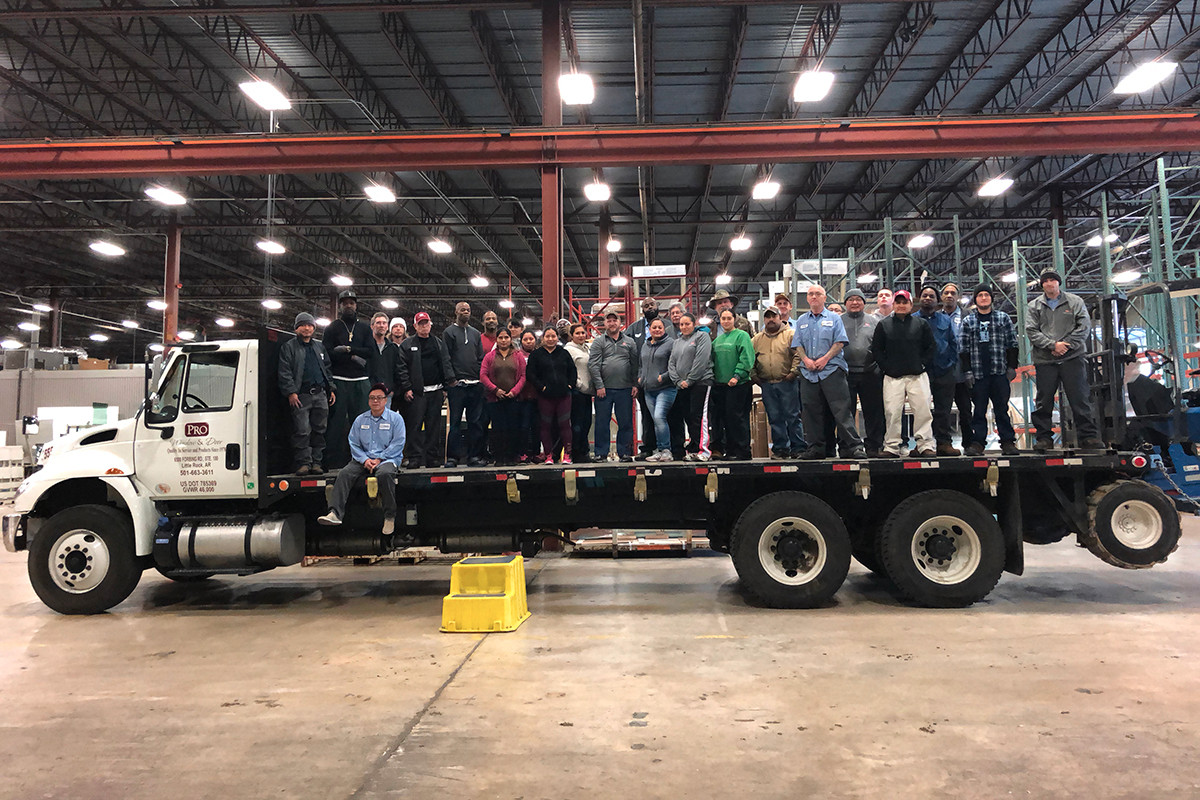 City: Little Rock
Category: Category III (56-100 Employees)
Year: 2018
When founders Bob and Mary Stewart turned to Jim Draper to breathe new life into Pro Window & Door 17 years ago, they didn't immediately announce him as the Little Rock company's new president: He was briefly the undercover boss.
"For the first 90 days, nobody knew the new guy was actually the president," Draper said.
When his position was revealed, "some people were pretty happy and some others were in trouble. We rooted out some cancer, installed a cost accounting system, and were profitable within a year."
The company, now an Arkansas Business of the Year finalist in Category 3, boomed in the years after the Stewarts began manufacturing aluminum storm windows in 1978, as government subsidies for energy conservation fueled sales. The company even had an installation contract with Sears. But through the 1980s and '90s the business climate stagnated, aluminum gave way to vinyl, and by the time Draper arrived at the turn of the 21st century, "we were paying customers to take our product," he said. "It was like we were making every window, taping a $5 bill to each one, and shipping it."
Draper said the Stewarts had great insight to hire outside the company and spur a revival. The company joined the American Window Alliance, which created sales opportunities and stirred innovation and marketing, and today Pro Window & Door's 65 or so employees make high-quality lifetime-guaranteed doors and windows mostly for the remodeling contracting market. Recently the company has stretched into manufacturing residential metal roofing panels.
Operations moved from cramped quarters on Asher Avenue to a 350,000-SF facility on Forbing Road near University Avenue in 2013, and the company's growth rate over the past three years has been 18 percent, with annual sales above $10 million.
"We're an all-custom shop, and we deliver ordered products in 10 days or less, custom-built," Draper said. "Our longstanding motto is 'whatever it takes,' and that includes doing whatever it takes to satisfy customers and employees. If a customer needs something, we'll stay late at night to get the job done."
The company's greatest challenge is finding qualified labor. "The construction industry as a whole is suffering from a lack of skilled labor, and we see the same thing in manufacturing."