Roberts-McNutt Inc.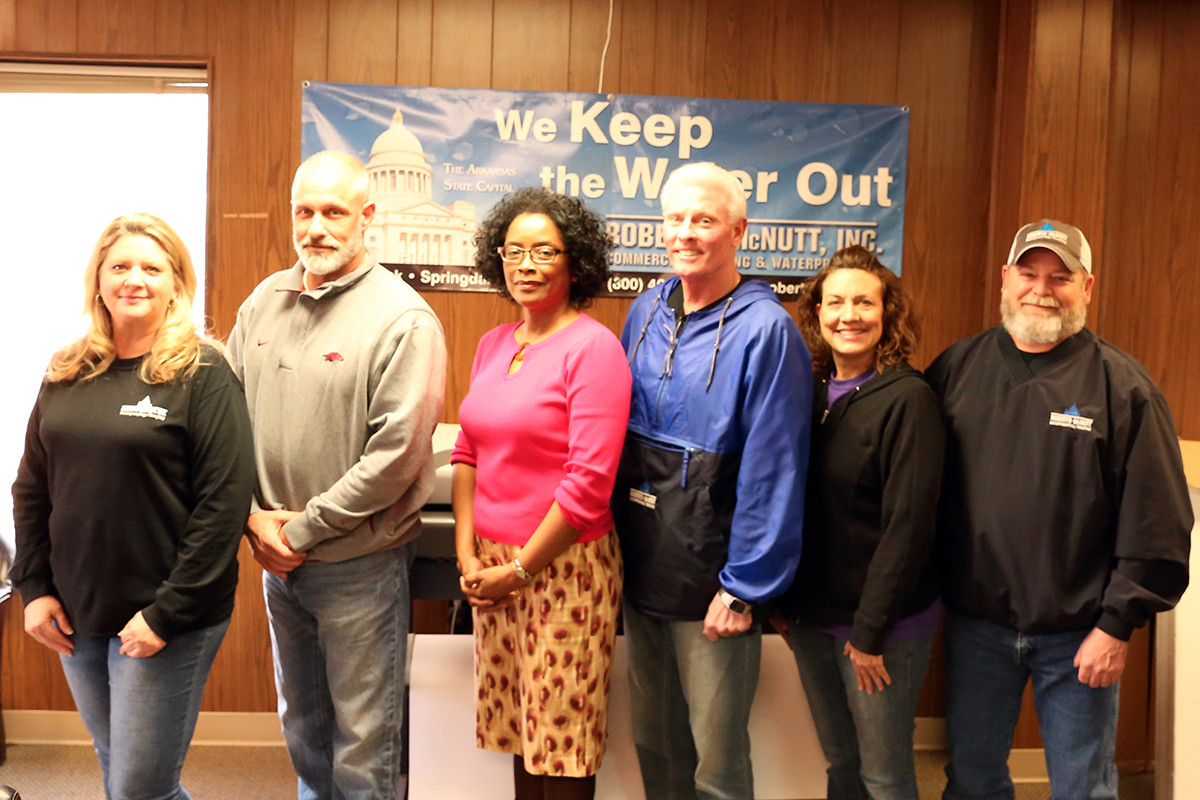 City: North Little Rock
Category: Category IV (101-499 Employees)
Year: 2018
This year marks the golden anniversary of North Little Rock's Roberts-McNutt Inc. The cause for celebration is made all the more memorable with the commercial and industrial roofing and waterproofing company producing record numbers.
Revenue hit $23 million and net income topped $1.2 million in its most recent fiscal year, which ended Aug. 31. That's quite a journey from revenue of $2.5 million back in 1997.
Michael Faught, CEO for the past eight years, credits across-the-board contributions by the entire Roberts-McNutt workforce for making the fiscal feat happen.
"They have really, really turned this thing around, and we've grown exponentially," Faught said. "We may hit $25 million this year."
Added motivation to watch expenses and improve productivity was brought to bear by the opportunity to share in the financial rewards of the company's success through its employee stock ownership plan.
Since Roberts-McNutt became employee-owned in 2000, the value of the company has increased from $236 per share to $993 per share.
"This has been a huge benefit," Faught said. "The employees have embraced ownership, and it's made a huge difference in our financials. We have no debt, and lots of money in the bank. We are a very financially sound company, and I'm very excited to be a part."
Started as a waterproofing company in 1968 by Raymond Roberts and Jerry McNutt, the company expanded into roofing services in 1997 and added a solar division in 2011.
The firm does business across Arkansas and parts of Tennessee, Missouri, Oklahoma, Texas, Louisiana and Mississippi supported by a staff of 135 and offices in Springdale and Jonesboro.
Roberts-McNutt is established on a solid, time-tested reputation for specializing in building restoration, repair and preventive maintenance. Providing reliable, responsive service remains a company calling card.
"You have to make things happen," Faught said. "If a customer needs someone there tomorrow, we get someone there tomorrow."