Tacos 4 Life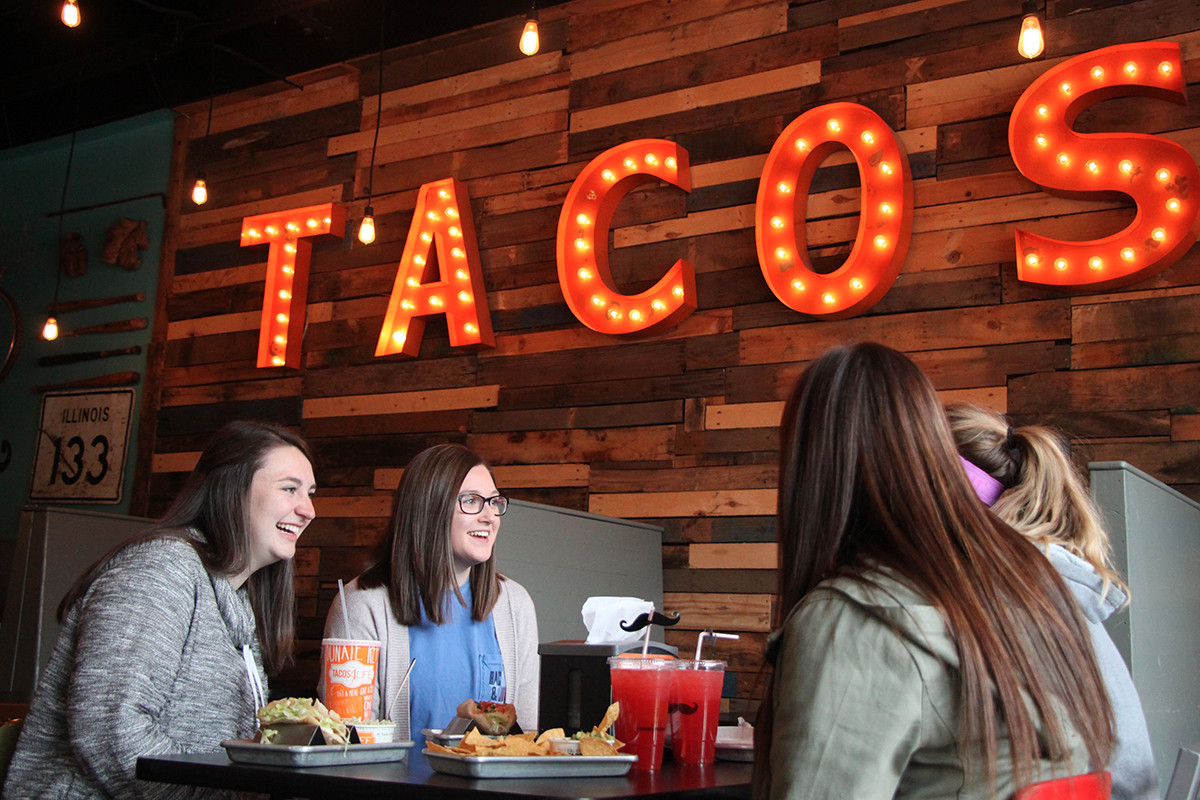 City: Conway
Category: Category IV (101-499 Employees)
Year: 2018
Tacos 4 Life, founded by Austin Samuelson and his wife, Ashton, has seen phenomenal growth in its relatively short life. The restaurant, with a dedication to ending childhood hunger, first opened in Conway in 2014; for every meal purchased at the restaurant, it donates the cost of a meal for a malnourished child.
Tacos 4 Life, which employs 350, now has two locations in Conway and stores in Benton, Fayetteville, Jonesboro, Little Rock, Searcy and Frisco, Texas. Additional stores are planned for northwest Arkansas this year and the company plans to have added 10 locations by the end of 2018.
Annual sales have grown from between $500,000 and $1 million its first year to between $5 million and $10 million in 2017.
The Samuelsons say the motivation behind the rapid growth is to feed more children. The restaurant chain's Meal 4 Meal program donates 22 cents to the nonprofit Feed My Starving Children for every meal restaurant diners buy. The meals are sent to an organization called Children's Cup, which feeds children in Swaziland and Honduras.
The company's research shows that women ages 18-35 are the most frequent customers and it considers families and young professionals its target customers, though it proclaims, "Our main target is anyone who loves tacos!"
Austin Samuelson credited God with the company's success — "more specifically, just bringing people to the team that have a ton of experience and knowledge." And he said, "We focus on trying to get our meal count as high as possible every single day."
Samuelson said the company is focused on the fact that 6,200 children worldwide die from starvation every day. "As long as there is a problem like that with children dying simply because they're not getting food — and there's enough food in this world — then we have a strong sense of urgency." But growth must be sustainable, he added.
Samuelson said he tries to lead from a service mindset, serving the team. "We have a phenomenal team here. It's really just trying to get out of everybody's way, letting them do their jobs."