Hug Chevrolet Buick GMC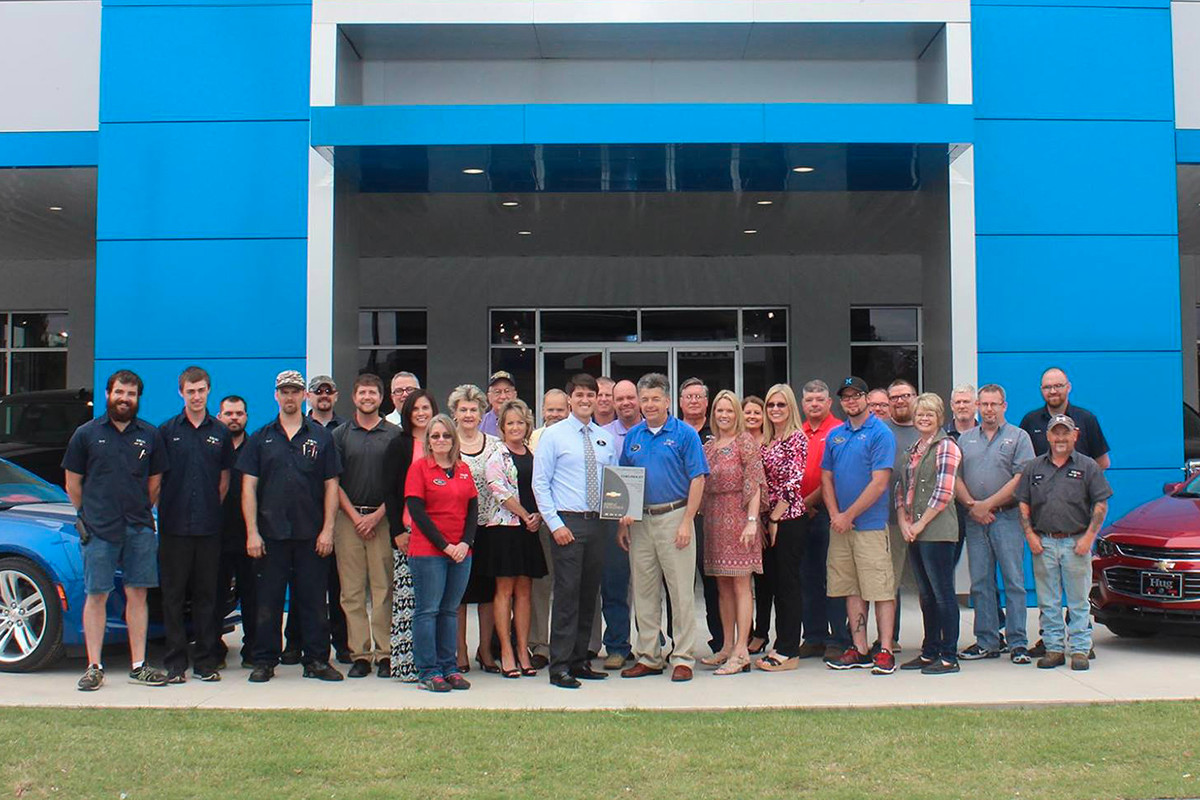 City: Charleston
Category: Arkansas Community Foundation's Outstanding Philanthropic Corporations
Year: 2018
Hug Chevrolet Buick GMC's franchise agreement with General Motors defines its "area of responsibility" as a multicounty region that stretches from Waldron and Greenwood to Ozark and Clarksville. Frank Hug Jr., the third generation of the Hug family to run the 80-year-old dealership on Main Street in Charleston, says that responsibility includes much more than just selling GM products.
"We desire to be a good corporate citizen to the area that we serve, so we look for opportunities, especially in those communities that could use a leg up," he said. "The market is responsibility."
The opportunities Hug Chevrolet has embraced range from the small and routine, like buying ads in school publications and donating to 4-H fundraisers, to a life-changing project like leading the capital campaign that raised $900,000 for Maggie House, a residential facility in Charleston for children taken into foster care.
"We saw the demand," Hug said. "We had over 1,000 children in our seven-county area that were being transported out of the area for foster care."
With no more than 500 foster homes in the area, children being removed from unfit parents were also being separated from their siblings and their communities.
"We got involved in a small community effort that grew to a regional effort, and it has blossomed into a tremendous campaign to alter the life of foster children," Hug said. "It made a difference."
Hug's 34 employees attacked the fundraising with typical zeal.
"I don't know whether it's just that the car business is so competitive or whether we just have a staff of such competitive people, but the desire to push organizations to win and to get in there and pitch is probably why we get involved."
In addition to about $25,000 a year in support to local school and youth groups, Hug Chevrolet's glass showroom is the weekly dance floor for a regional square-dance organization and an annual stop for Santa after the Charleston Christmas parade.