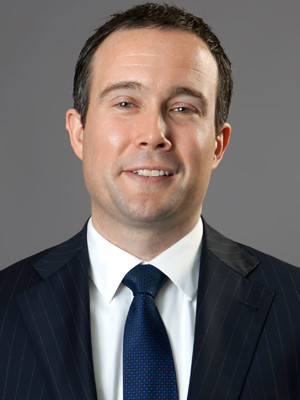 T.J. Boyle
Partner
Frost PLLC
Little Rock
Age: 37
T.J. Boyle
T.J. Boyle has been a partner at Frost since 2011, is the CPA firm's quality control director and leads the assurance/audit department.
He specializes in animal agriculture and speaks often at national conferences sponsored by the National Pork Board and the U.S. Poultry & Egg Association. He also has been published in National Hog Farmer.
"Frost does a lot of work with the food and agriculture business," said Boyle, who grew up in Texas and graduated from Harding University. "I like that … even though I don't have an [agriculture] background, I like the type of people you deal with in that line of work."
"I enjoy working with the clients and staff," he said. "It's rewarding to see them grow … and fun."
On the board of directors of the Arkansas Society of CPAs, Boyle often visits local schools to talk about the society's Kids Count program and the Junior Achievement programs. He previously volunteered for the board of directors of the day school at Chenal Valley Church of Christ.
Boyle said his mentor is Doug Richardson, managing partner at Frost. "He has given me a lot of opportunities to excel, and he's given me enough rope to hang myself, or not. … He helped push me and gave me opportunities."
Focus and getting the job done, Boyle said, are key. "If you put your mind to it, you can do almost anything."