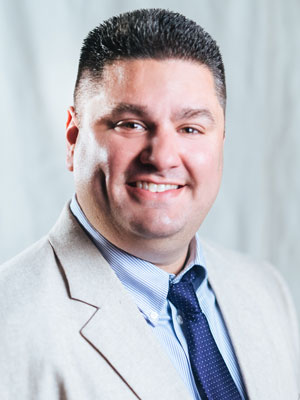 Mat Faulkner
President & Chief Idea Officer
Think Idea Studio
Searcy
Age: 37
Mat Faulkner
After writing a children's book while attending Harding University, Mat Faulkner was advised by a friend at a local press that he needed to learn Adobe software for the illustrations. Faulkner taught himself the basics of graphic design and was on a path to starting a marketing agency.
"I went to church with the inventor of the Trout Magnet, and he gave me a shot at designing all his packaging," Faulkner said. "At that time, my wife, Shelley, worked at White County Medical Center, which led to more graphic design opportunities, and I found myself with my first two clients."
The two kicked off their business from the laundry room of their Searcy home in January 2003, and Think Idea Studio has been growing ever since. Outgrowing their home, the Faulkners relocated next door to a little yellow house Shelley's grandparents owned.
Now in its 14th year, with a team of 10, Think Idea Studio has moved into the newly renovated Robbins Sanford Mercantile building, a fixture in downtown Searcy built in 1908.
"We're a family-friendly agency founded on Christian principles," Faulkner said, describing an ethos rare in the advertising world. "If your kids have a school program, we strongly encourage that you be there for your kids and keep priorities in order," the father of three said.
A Tampa-area native, Faulkner is president of the board of Jacob's Place Homeless Mission and a board member of the Searcy Regional Economic Development Corp.