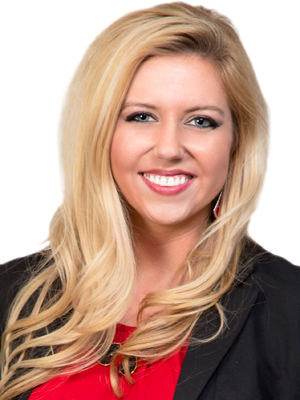 Tori Pohlner Bogner
Director of Business Development
Baldwin & Shell Construction Co.
Rogers
Age: 26
Tori Pohlner Bogner
Tori Pohlner Bogner grew up in a Poinsett County farm family and had thoughts about pursuing a career in agribusiness while attending Weiner High School. Her dad talked her out of it.
Bogner graduated from the University of Arkansas at Fayetteville with a bachelor's in communication and a minor in marketing in 2013 and a master's in higher education in 2016.
She worked as a technical recruiter for Insight Global of Dallas for nine months before returning to the UA in February 2014 to work as a development professional and pursue a master's.
Bogner was promoted to assistant director of development at the university in November 2015 and a year later joined the northwest Arkansas team of Baldwin & Shell Construction Co. as director of business development.
"My interest is in people," she said. "Construction found me."
Bogner is a member of the Fayetteville Chamber of Commerce Leadership Class XXX, National Alumni Board of the Arkansas Alumni Association and the Rogers Noon Rotary.
She also is a volunteer at the Northwest Arkansas Food Bank, chamber ambassador for the Greater Bentonville Area Chamber of Commerce and vice chair of provisional training for the Junior League of Northwest Arkansas.