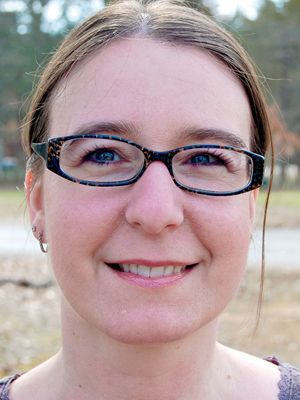 Tess Fletcher
Executive Director
Children's Advocacy Alliance
Conway
Age: 39
Tess Fletcher
Tess Fletcher, executive director of the Children's Advocacy Alliance in Conway, started her social work as a volunteer for CASA, the Court Appointed Special Advocates program, which helps abused and neglected children in courtroom situations.
In 2004, she became an advocate supervisor, then a few years later helped set up a children's advocacy center in Conway.
"Toward the end of 2008, they were still without an executive director," she says. The advocacy center and CASA decided to join forces and become CAA, and Fletcher became executive director of the unified organizations.
It was a big challenge, she says, to make sure that both agencies were easily accessible while still being fiscally responsible. "Our budget didn't increase much, but my responsibilities increased," she says.
In 2012, the alliance had 76 advocates serving 154 abused and neglected children on a budget of $329,144.
"She is an asset to both of our programs as well as our community," says one of the people who nominated Fletcher for 40 Under 40. "[She is] always advocating and fighting for our 'forgotten children.'"
Fletcher says the alliance has managed to grow since the two groups were joined. "We've come a long way since we first started," she says. "We're in the process of raising funds for medical examinations on-site so those that need examinations don't have to travel to Little Rock to get them done."

Latest Arkansas Business Poll
How do you plan to buy most of your Christmas gifts?