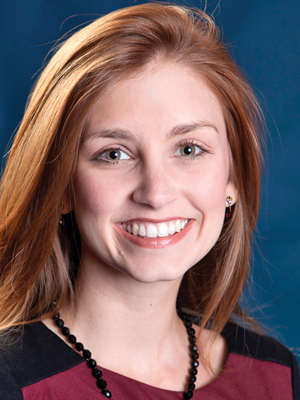 Georgia Mjartan
Executive Director
Our House
Little Rock
Age: 32
Georgia Mjartan
Georgia Mjartan is no stranger to these pages or to honors in general. She's been recognized as an Arkansas Business Nonprofit Executive of the Year and, in 2009, was among our 20 in Their 20s.
The chief since 2005 of Our House, which helps the working homeless, Mjartan received a George J. Mitchell Scholarship, which she used to earn a master's in political communication and public affairs at the University of Ulster. And she holds bachelor's degrees in both political science and English from the University of Arkansas at Little Rock.
Mjartan is proud of Our House's successes with its adult residents, citing the nonprofit's employment program that last year connected its residents with 223 different employers in central Arkansas.
But what she's proudest of is the development of Our House's children's program. "I realized this need, not just in our own shelter, but for all school-aged homeless children across the state, and developed the state's first and only out-of-school-time program specifically targeting homeless children," Mjartan said.
Our House announced in April that it had met its $3.8 million fundraising goal and would soon begin construction of its new Children's Center. Mjartan sees the children helped by Our House as getting educations, joining the workforce, finding success and happiness and breaking the cycle of homelessness. And "that is a legacy that will carry on many, many years beyond today."

Latest Arkansas Business Poll
How do you plan to buy most of your Christmas gifts?