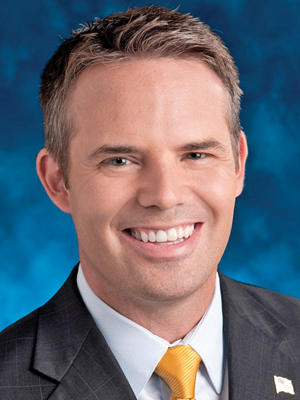 Jeff Smith
President
Smith Family Funeral Homes
North Little Rock
Age: 38
Jeff Smith
Jeff Smith co-founded Cornerstone Mortgage in 1999 with his cousin Michael Powell, growing the independent mortgage broker to five locations and seeing it become a finalist for Arkansas Business of the Year in 2004.
In 2006, Smith left to join the family business, Smith Family Funeral Homes, buying it from his parents in 2010. Smith has expanded the enterprise, which now includes four funeral homes, a cemetery, an on-site crematory and 32 employees.
Smith volunteered with Big Brothers Big Sisters of Central Arkansas for a number of years, and in 2003 was recognized as Big Brother of the Year.
He's particularly proud of his work as president of the board of Immerse Arkansas, a nonprofit that helps young people 18 to 22 as they transition out of foster care and into adulthood. It works with 30 or 40 young adults a year, helping with housing, mentoring and training.
As for what informs the way he tries to live his life, Smith said, "It's just simple: Treat people the way you want to be treated."
In addition, Smith emphasized, "My wife and I have to be one in everything we do, including business." He has learned "to really listen" to his wife, Leslie, a VP at the funeral home, saying, "She gives me the most honest feedback."
And Smith's father, John Smith, has been "a great mentor for me. He's taught me so many things about how to manage and lead people."

Latest Arkansas Business Poll
How do you plan to buy most of your Christmas gifts?