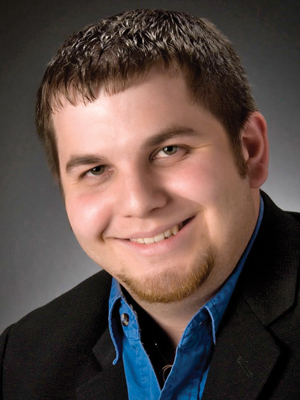 Joshua Broadbent
CEO
AnyWay Computer Co.
Wynne
Age: 27
Joshua Broadbent
Joshua Brodbent, who will turn 28 this week, started AnyWay Computer Co. at age 12. He was a kid in rural West Virginia without much to keep himself occupied — that is, until a cousin with a degree in computer science taught him a thing or two.
Soon, he had built his first computer. He spent $600 and quickly sold it for $1,500.
His very first customer was the mother of a school friend. "My mom drove me out there," he said. "I spent an hour fixing a mouse problem,
and then I was asked, 'How much do I owe you?'"
Brodbent asked for $8. Laughing, she handed him a check for $35.
"I went, 'I can do this!'" Brodbent said. More than a decade later, Brodbent is settled in Wynne and is still repairing computers. In 2008, the business was just him, his wife and one other employee. The roster has since grown to eight. He now serves mostly businesses.
MSPmentor magazine this year ranked his company 98th in a worldwide list of the 100 top-managed service businesses with 10 employees or fewer.
Brodbent said he hopes to grow the company and eventually employ 25 to 30.
"Professionally, we are on target to continue climbing that ladder and ranking worldwide," he said. "We have ambitions to open new offices or acquire up to three more offices in the next five years."