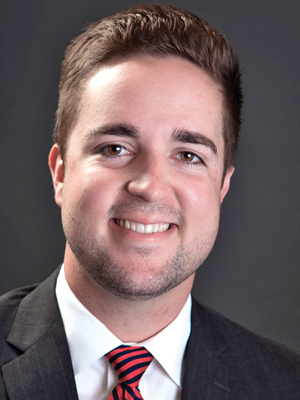 Brandon DeGroat
Chief Financial Officer
Crain Family Holdings LLC
Little Rock
Age: 26
Brandon DeGroat
Growing up, Brandon DeGroat thought he would follow in his father's and grandfather's footsteps by going into real estate.
But while he was at Arkansas State University at Jonesboro, he detoured into finance.
"It's what I was good at," said the 26-year-old DeGroat. "It's what I enjoyed."
After graduating from ASU with a degree in corporate finance and finance banking, DeGroat earned an MBA degree from ASU. In 2011, he went to work at Simmons First National Bank's Little Rock office, where he researched potential bank acquisitions and worked closely with the top executives, including CEO Tommy May.
DeGroat has a distant family relationship to Larry Crain Jr., the owner of Crain Family Holdings LLC of Little Rock. Crain offered DeGroat the chief financial officer job when it became available earlier this year.
At Crain, DeGroat manages the accounting department for Crain Ford as well as the finances for the dealership. He also manages the finances for the company's com- mercial property in Little Rock and a flight charter service.
Outside of work, DeGroat is active in his church, Fellowship Bible Church of Little Rock. He also has volunteered at the ALS Association Arkansas Chapter and the Arkansas Food Bank. "I want to live the right way and do the right things," DeGroat said. "I want to have integrity in the things that I do."