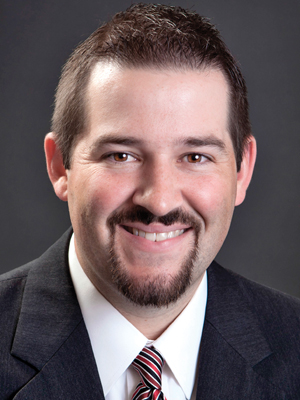 Kendel Grooms
Owner & Member
Campbell & Grooms PLLC
Little Rock
Age: 29
Kendel Grooms
Kendel Grooms was keeping his options open for med school or law school when he started his collegiate career as a physics major.
Grooms ended up graduating with honors from the University of Arkansas at Fayetteville with a bachelor's degree in biological science in 2006.
He decided to pursue law after doing summer work in high school and college as a courier and trial assistant at his father's Little Rock firm: Quattlebaum Grooms Tull & Burrow.
Grooms worked in the criminal division of the Arkansas Attorney General's office before graduating from the University of Arkansas at Little Rock William H. Bowen School of Law in 2009.
He followed that up with a master's degree in business administration from the University of Arkansas at Little Rock in 2011.
Grooms and Donald Campbell III struck out on their own and formed their namesake Little Rock law firm in February 2012. They also operate Arkansas Bankruptcy Associates.
Arkansas Enterprises for the Developmentally Disabled is a focal point of charity work for the firm, including AEDD's Hawgs for a Cause and Tee Off for a Cause events.
The firm is a member of Volunteer Organization for Center for Arkansas Legal Services, a joint venture of local bar associations and the Center for Arkansas Legal Services to provide free legal services to clients who can't afford it.

Latest Arkansas Business Poll
How do you plan to buy most of your Christmas gifts?