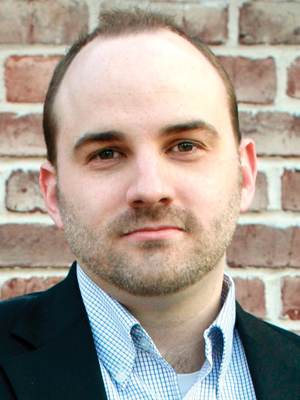 Bill Hall
Director of Technology & Architecture
Rockfish Interactive
Rogers
Age: 28
Bill Hall
When DaySpring Cards in Siloam Springs started moving its jobs over- seas, Bill Hall realized he was going to need a new skill set.
Hall had graduated from John Brown University, also in Siloam Springs, with a degree in electrical engineering.
"I decided to get into programming," he said. "I had had some cross-training in engineering. And man, I loved it."
While Hall was still at DaySpring, a friend who worked at Rockfish Interactive in Rogers invited him to visit that company's office.
"I dropped by and fell in love with it," he said.
He got a job there and Hall said he's enjoyed the fast-paced challenges of programming there ever since.
"Even on day one, it's sink or swim," he said. "I've loved it."
Hall helps design the architecture of websites and applications for very large companies and he said that's one of the most rewarding parts of his job.
A challenge, he said, will be keeping a hands-on job while climbing the corporate ladder.
"The thing I love doing the most is solving problems," he said. "My job has evolved into directorial duties, and sometimes it's very complex, being able to sit through and help [clients] come up with solutions. I'm able to draw on my technical background to be able to do that. It's something that feels good every time."