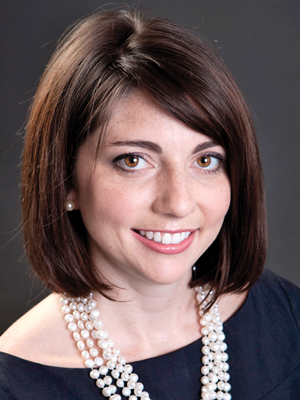 Adrian Howell
E-commerce Sales Manager
Dillard's Inc.
Little Rock
Age: 29
Adrian Howell
When Adrian Howell met a recruiter from Dillard's Inc. of Little Rock, it was a perfect fit. Howell was offered a job and started working days after she graduated from Mississippi State University in Starkville with a degree in marketing in 2006.
"I always enjoyed fashion," said the 29-year-old Howell, who is the e-commerce sales manager for Dillard's, which had sales of $6.6 billion in its most recent fiscal year. And she also likes working in customer service.
Howell began her career at Dillard's Park Plaza location in Little Rock, where she started out as assistant area manager in the men's department. She quickly worked her way up to specialist program coordinator, where she worked with vendors and employees. She became e-commerce sales manager in February 2012, and manages ladies' apparel for Dillard's website.
She said "the sky is the limit" for her opportunities at Dillard's. "With the e-commerce, ... there's no telling where this is going to take us in the next few years."
Away from Dillard's, she has volunteered at Riverfest and has been a committee member for Our House's Dinner on the Grounds fundraising event.
She said her grandmother told her that whatever she put into something is what she would get out of it. "So, I always want to be very passionate about what I do and really enjoy it," Howell said.