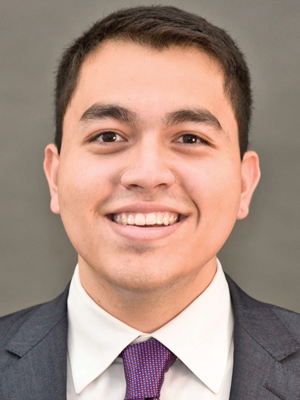 Michael Silva-Nash
Executive Vice President
Molly Maid of North Little Rock
North Little Rock
Age: 21
Michael Silva-Nash
At 21, Michael Silva-Nash wears many hats: Businessman, philanthropist, student, Congressional staffer, fundraiser and television personality.
All the while, Silva-Nash, executive vice president of Molly Maid of North Little Rock, has managed to help make the family-owned franchise one of the top 10 in the country, consistently increasing sales, staff and customers.
He attributes the franchise's success to hard work and a commitment to good customer service — in addition to the help of social media. "We try to stay new and innovative; try to test new waters in the industry," Silva-Nash said.
Silva-Nash makes regular TV appearances to provide cleaning tips for viewers and regularly raises funds for local women's shelters for the Ms. Molly Foundation, the charitable arm of Molly Maid. In the past four years, Silva-Nash has raised $18,000 for Women & Children First and the Dorcas House. Molly Maid of North Little Rock also asks for donations from its own customers, such as clothing and other items.
Silva-Nash is a full-time student at the University of Arkansas at Little Rock and expects to graduate in 2014 with a degree in international business. He also is a part- time staffer for Rep. Tim Griffin, R-Ark.
So what's next? "If I told you I had something planned, I'd be lying," Silva-Nash said. "I'm sure there's going to be a time to pass the torch, or develop a team that can work without me," Silva-Nash said.