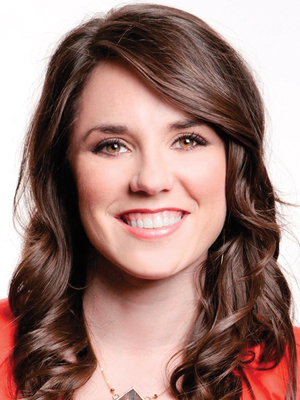 Lauren Strother
Executive Director
Ballet Arkansas
Little Rock
Age: 28
Lauren Strother
As Arkansas moves to make the arts a priority, Lauren Strother wants to make sure dance is a major component of that move.
Strother, a longtime ballet dancer, became executive director of Ballet Arkansas in 2011, when the organization had five professional dancers and Strother was the only staffer. Today, Strother oversees a company of 11 professional dancers, an administrative staff and an artistic staff.
Next year, Ballet Arkansas will join the Arkansas Repertory Theatre and the Arkansas Symphony Orchestra in Little Rock's upcoming Arts Corridor in the 500 block of Main Street. The ballet and orchestra will have large windows, so that pass- ersby can see the rehearsal space. "People will be able to walk down the street and see art being rehearsed and being made," Strother said.
Strother also serves on the junior board of directors for the Boys & Girls' Club of Central Arkansas and the board of directors of the Arkansas Dance Network. She is a volunteer with the THEA Foundation of North Little Rock.
Strother has big plans for Ballet Arkansas. After a statewide tour, the company will perform in Texas, Seattle and St. Louis as part of its mission — to "be ambassadors for the art that is happening in Arkansas, and see what Arkansas has to offer," she said.
"We have a five-year plan set in place that will help us grow financially and artis- tically," Strother said. That plan includes expanding to and building a residency program in northwest Arkansas, as well as "working to break the stereotype of what ballet is."