8/29/2014 01:21 pm
Updated 4 months ago
Comments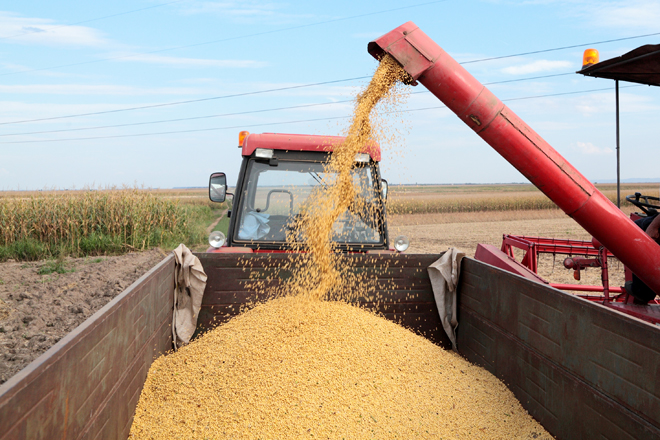 Sources say they expect Turner Grain Merchandising Inc. of Brinkley to file for bankruptcy.
The Central Delta Argus-Sun newspaper in Brinkley is reporting that the FBI is investigating Turner Grain Merchandising Inc., the grain buyer that two groups of farmers have sued over defaults on payments.
The Argus-Sun report, available via subscription on its website, says the local police chief turned files related to Turner Grain and a bounced check to a farmer over to the FBI. The U.S. Department of Agriculture had also requested those files.
In a lawsuit filed Aug. 22, a lawyers for a group of Lonoke County farmers had noted that the USDA, acting through its Grain Warehouse Division, has, "at least temporarily, suspended the grain warehouse license" of one the many companies related to Turner Grain, Agribusiness Properties LLC.
Congressional Request
Meawhile, Arkansas' congressional delegation sent a joint letter to U.S. Department of Agriculture Secretary Tom Vilsack on Thursday requesting an extension on USDA loans for Arkansas farmers affected by the fallout at Turner Grain.
The letter, sent by U.S. Reps. Rick Crawford, Tim Griffin, Steve Womack and Tom Cotton, requested the USDA's Farm Service Agency extend the repayment date by at least 180 days.
"Dozens, if not hundreds of Arkansas farmers stand to lose everything as a direct result of Turner Grain's apparent mismanagement," the letter said. "At a time when the average age of a row crop is 58, this business failure could deal a devastating long-term blow to Arkansas' agricultural community and have a chilling effect on young farmers now positioned to replace our aging agricultural producer base."
More: Read the entire letter here (PDF).
The Arkansas delegation also asked for a review after 90 days to see if additional time would be needed past 180 days.
It's the second time this week Vilsack has been called upon to give some sort of relief to Arkansas farmers, as Arkansas Secretary of Agriculture Butch Calhoun on Tuesday requested an extension for farmers delivering their Commodity Credit Corp. grain under a CCC-681-1 to Turner Grain.
Calhoun also asked the USDA make low-interest emergency loans available to affected farmers.

Latest Arkansas Business Poll
Do you approve of the president taking executive action on immigration?