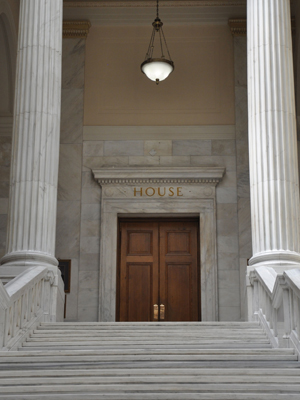 Gov. Asa Hutchinson is scheduled to address a joint session of the state Legislature at 10:30 a.m., and he's expected to call for lawmakers to approve his proposed $50 million tax cut for low income Arkansans.
You can watch the speech live below.
The 91st General Assembly convened Monday, with legislators facing a host of issues, including the reauthorization of the state's hybrid Medicaid expansion program, Arkansas Works; implementation of Arkansas' medical marijuana law; and whether to cut taxes.
Republicans have expanded their majority in both legislative chambers since last year's fiscal session. The GOP has 76 seats in the 100-member House; they have 26 seats in the 35-member Senate.
On Monday, House members re-elected Jeremy Gillam as speaker, and Jonathan Dismang will be Senate president for a second year.
Asa Hutchinson's Speech to the Joint Legislative Session