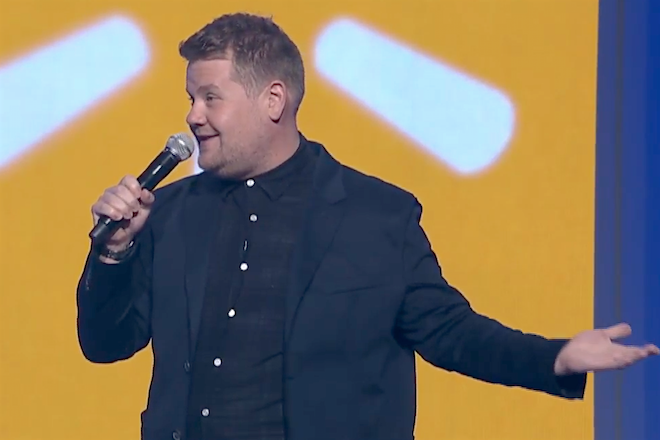 James Corden at the 2016 Wal-Mart meeting in Fayetteville.
Wal-Mart Stores Inc. of Bentonville announced today that it will hold its 2017 annual meeting on Friday June 2 at Bud Walton Arena at the University of Arkansas in Fayetteville.
The meeting, which begins at 8 a.m., will be webcast on the company's website.
The company hasn't yet released its proxy statement, which details executive compensation and shareholder proposals up for a vote.
The annual meeting routinely draws thousands to northwest Arkansas, including Wal-Mart employees from across the globe. In addition to regular business, the event usually features an array of celebrities. Last year's event was hosted by James Corden, and Katy Perry, Andy Grammer, Maxwell and Justin Smith made appearances.