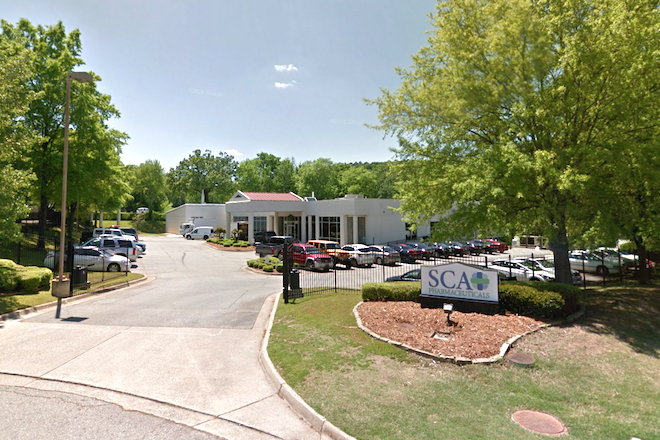 SCA Pharmaceuticals of Little Rock.
The Hartford Courant has details on a new 90,000-SF manufacturing facility that SCA Pharmaceuticals of Little Rock plans to build in Windsor, Connecticut.
The company, led by CEO Gene Graves, makes sterile pharmaceuticals for hospital pharmacies and health care facilities throughout the country. It specializes in sterile admixture services and pre-filled oral syringes.
Connecticut Gov. Dannel Malloy announced the project yesterday, saying the company aims to create 361 new jobs over the next four years.
"The commitment from SCA Pharmaceuticals to choose Connecticut for its expansion reinforces how our strategic location and world-class workforce makes our state a great place for businesses that are looking to bring their operations to the east coast," Malloy said in a news release. "This is an important sector of our economy, and we are thrilled that this company is adding hundreds of good, high-quality jobs in our state."
Malloy's office said Connecticut's Department of Economic and Community Development (DECD) will support the project with an $8.5 million loan for leasehold improvements and the purchase of machinery and equipment. The funding requires approval from the state bond commission.
SCA, which, according to Malloy's office, employs 210 people in Little Rock, is leasing space near Bradley International Airport.
Graves is a 1995 Arkansas Business of the Year award winner who pioneered the use of home intravenous medication use in Arkansas.