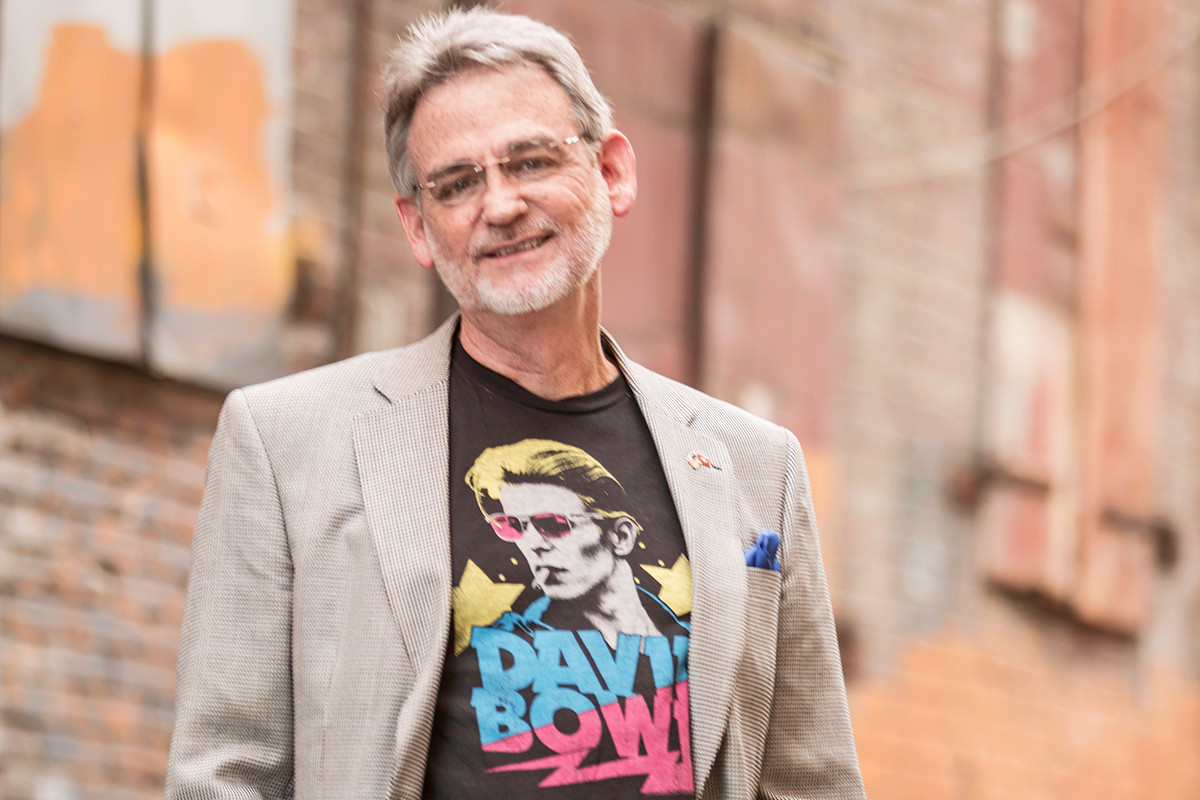 Gary Heathcott
Arkansas Business subscribers might have read Kyle Massey's cover story this week on Little Rock ad man Gary Heathcott and CJRW, the marketing firm that bought his book of business in late 2015. Heathcott signed on to CJRW as a consultant, and the firm subsequently won some key contracts, including with the Arkansas Economic Development Commission and the Arkansas State Lottery, and it re-upped its long-running account with the state Department of Parks & Tourism.
The crux of Massey's story is that, barely three years into its relationship with Heathcott, CJRW has had to pull Heathcott from working on the lottery account after complaints about Heathcott's disturbing and unprofessional comments around clients and co-workers.
"Current and former employees at the agency tell Arkansas Business that CJRW is now looking to end its consulting contract with the politically connected ad man, who also helped land a major contract with the Arkansas Economic Development Commission," Massey reports in his story, which is available to subscribers here.
As Massey notes in his piece, Heathcott repeatedly declined to go on the record with Arkansas Business to tell his side of the story. But on Monday, Heathcott provided a statement, first to Max Brantley at the Arkansas Times blog, and then to Massey.
We should note that we reached out to CJRW CEO Darin Gray for comment on Heathcott's response. Gray declined to comment.
Here is Heathcott's full statement:
After reading a very negative, published story about myself today, I decided a continued no-comment would appear as a non-denial, and nothing could be further from the truth. Almost 3 years ago, I sold my company to CJRW with the intention of sticking around as a consultant for only about 6 months. However, almost immediately after the news of the merger was announced, prospective clients began to contact me about working on their accounts. Even before we made the physical move to the CJRW facilities, I, along with a couple of my Heathcott Associates team members went to work on one of those prospect accounts, The Arkansas Insurance Healthcare Marketplace. Shortly thereafter, my team and I won that $6 million marketing account!

Realizing the financial windfall of an account of that magnitude apparently caused the CJRW Executive Committee to offer me a longer-term consulting contract, which I accepted. Next came several additional new business clients, both private and public sector, culminating with my team winning two of the three Arkansas Economic Development Commission contracts, worth approximately $1,000,000 annually to CJRW. Once again, management (now CEO Darin Gray) came to me and offered to alter my consulting agreement to now include certain new benefits. I agreed. After more new business was acquired under my leadership, Gray asked if I'd be willing to make some changes to my existing agreement, including extending it from 3 years to 5 years. His rationale he stated to me 'in writing' was that he was attempting to purchase CJRW and said "If you are not involved, I'm not interested in pursuing the buyout." Further, in Gray's presentation to potential investors, he told me that he needed to include MY bio, accomplishments and a copy of a contract that reflected my intention to continue as a consultant if the company were sold. So, in October of last year, I agreed to yet another new consulting agreement — this one with a 5-year term.

Interestingly, it had recently been announced that the Arkansas Scholarship Lottery was putting their contract nearly $35 million up for review. Once again, I was put in charge of winning the account and once again, I did. I only agreed to manage the account because CJRW had no one else available to do so and the client requested that I be put in charge.

For almost 3 years, I've worked diligently and tirelessly for that firm and have successfully led the efforts to bring major new business worth millions to CJRW, which will most likely continue for years. And now, there seems to be a concerted effort to tarnish my reputation and solely for the purposes of attempting to cancel the nearly 4 years that remain on my consulting agreement.

From my side of this, I can only assume that this is a money issue — CJRW now has the contracts that I put in place and the money that comes with them and apparently see no need to keep me around. I will not stand quietly and be wrongly accused for things that never occurred or were exaggerated — especially from nameless, faceless, anonymous sources that are mostly made up of previously-fired and disgruntled employees of CJRW. Slandering my name and manufacturing wrong-doings is not the way to resolve differences and it saddens me deeply to see it come to such.

I have a fully legal and in-force contract as a consultant to CJRW with almost four years remaining. I have every intention of fulfilling exactly what is required of me.