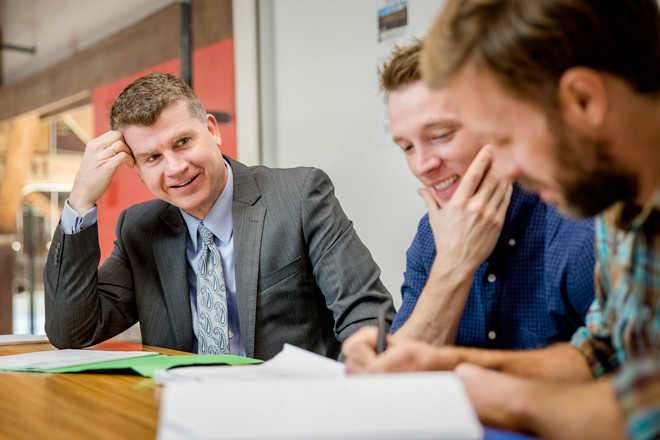 Gary Newton, left, along with Daniel Campbell, center, and Graham Gordy go over the script for their feature film "Antiquities," which filmed primarily in Arkansas.
The filmmakers behind "Antiquities," a feature by Arkansans Graham Gordy and Daniel Campbell, have released the film's first trailer.
Shot in Arkansas, the ensemble comedy is about Walt (Andrew J. West), who moves to his late father's hometown to learn more about who his father was. He takes a job at a local antique mall and "learns not only about his father, but a good bit about himself."
The film, directed by Campbell and written by Gordy, also stars Ashley Greene, Michaela Watkins, Michael Gladis and Academy Award-winner Mary Steenburgen, who is also from Arkansas.
The film is from Mortuus Pater Pictures, a Little Rock startup movie company led by Gordy, Campbell and Gary Newton. It shot scenes on Main Street in North Little Rock in the fall of 2016.
The trailer is below. The cast also includes Roger Scott of 103.7 The Buzz, who's pretty funny in the trailer. Blink and you'll miss a quick shot of Little Rock developer Rett Tucker, who also has a role.