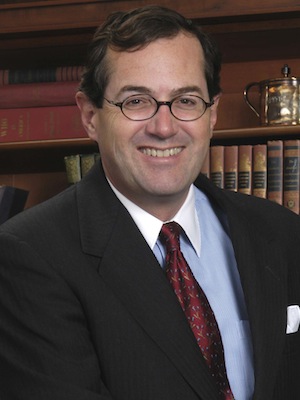 Warren Stephens
We're not quite sure of the context of this interview, but it crossed the Twittersphere today and -- what the heck? -- we'll share.
It's an audio snippet promoting the Wall Street Journal's CEO Radio, a podcast featuring interviews with prominent CEOs. This week, it's Warren Stephens' turn.
In the clip marked July 5 -- available here -- Stephens talks about his uncle Witt, who started the legendary investment firm that bears the family name. Warren talks about Witt's career before he founded the firm:
He did a variety of things. He sold Bibles and belt buckles door to door. He was a great salesman -- actually wound up as the national sales manager for the belt buckle company, and he got a small royalty off of every belt buckle that was sold in the country.
It's an interesting prelude to one of the state's biggest business sagas -- that being the rise of the Stephens family. But you can read much more about Witt's early years at the Encyclopedia of Arkansas:
In 1927, Stephens's father showed him a magazine advertisement about opportunities selling jewelry. Stephens began selling belt buckles and other jewelry for the National Crafts Co. of Providence, Rhode Island, and sold Bibles on the side. He was an extraordinary salesman, once managing $2,000 in profits while he was in summer camp with the Citizen Military Training Corps at Fort Leavenworth, Kansas.

Latest Arkansas Business Poll
Do you approve of Gov. Hutchinson's plan to deal with health care?