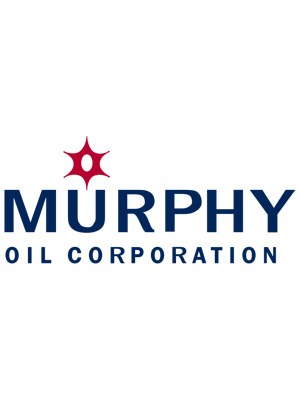 Murphy Oil Corp. of El Dorado is expected to release its third-quarter earnings report Thursday. It will be the company's first earnings reported since announcing that it would be spinning off its retail operations into a new publicly traded company. That news boosted the Charles Murphy family's worth in stocks by $50 million.
What's the feeling on Wall Street about the direction in which Murphy Oil is headed? We've already heard from some analysts on how they could value the spinoff. Now here's three more takes on today's earnings:
The Wall Street Cheat Sheet is conservative about MUR, saying that eight out of 11 of its analysts recommend the stock as a hold. Revenue for the company dropped in the past two quarters and expectations are for another drop, this time of 2.6%, in the third quarter as well.
Forbes points out that those expectations have risen in the past months, up to $1.20 per share from $1.10. That's way down from last year at this time when the Murphy reported earnings at $1.73 a share. Forbes also mentions the eight of 11 analysts who recommend investors to "stand pat," but also adds that there is a sense of optimism over the stock, after watching its price on the Exchange rise from $54.51 to $59.85
Zacks Equity on the NASDAQ boards has faith in Murphy and remains optimistic about its third quarter. That said, it's still an oil company in an industry that has remained volatile for everyone in recent months which affects its price. Concerns about drilling also could be bruising Murphy's analysis though in the end, the company is recognized for maintaining "a superior E&P production profile."
With another revenue loss predicted and the numerous hold recommendations, Wall Street will likely adopt a wait-and-see attitude toward Murphy through the fourth quarter. Seeing how separating itself from its retail operations will also give investors something to watch.

Latest Arkansas Business Poll
Do you approve of Gov. Hutchinson's plan to deal with health care?