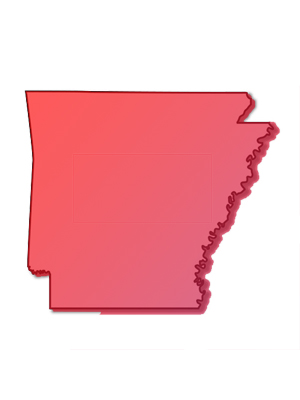 Arkansans on Tuesday voted overwhelmingly for Republican presidential nominee Mitt Romney, filled each of its U.S. House seats with Republicans and gave the GOP its first majority in the state Legislature since Reconstruction.
But they also approved a new 10-year, 0.5 percent sales tax to fund $1.8 billion in highway improvements and narrowly defeated Issue 5, which would have allowed the production and sale of medical marijuana in the Natural State.
Below, some notes and takeaways from the 2012 election results.
No Surprises. Arkansas votes Romney. With 95 percent of the vote in, Mitt Romney carried the state 60 percent to 37 percent, a 23-point victory. Romney actually improved the margin of victory for Republicans versus 2008, with John McCain defeated Obama in Arkansas by 20 points, 59-39.
Clean Sweep. Nationally, Republicans held — and likely expanded — their hold on the U.S. House of Representatives, even as Democrats did the same in the U.S. Senate. In Arkansas, voters awarded all four of its House seats to Republicans, with rising star Tom Cotton defeating Democrat Gene Jeffress in the 4th District, home of retiring Blue Dog Democrat Mike Ross, who increasingly looks like the last of a breed in Arkansas.
In the 1st District, incumbent Republican Rick Crawford won a 17-point margin over Democratic challenger Scott Ellington, the prosecuting attorney who just couldn't get traction in the district, a former Democratic stronghold. Crawford won the district's big counties, Craighead and Independence. Ellington drew support along the Mississippi River, including Crittenden County.
And in the 2nd, incumbent Republican Tim Griffin defeated Democrat Herb Rule by about 16 points. Rule (and Obama) won perennially blue Pulaski County, but Griffin made up ground in the district's remaining six counties.
Majority Rule. For the first time since Reconstruction, Republicans gained control of the Legislature, taking narrow leads in the Senate with 18 seats and the House with 50 seats (Democrats hold 48, and the Green Party has one).
It wasn't quite the changeover some predicted. Republican State Sen. Gilbert Baker predicted the GOP would end up with 20 seats in the Senate. Griffin foresaw 25 in the Senate and 60 in the House. Republicans insisted they didn't target particular seats, but in the Arkansas Democrat-Gazette, state Party Chairman Doyle Webb identified five House seats he felt were vulnerable: Districts 41, 59, 62, 73 and 82.
Instead, Democratic incumbents retained four of them. As of this morning in District 82, Republican Bill Gossage held a 63-36 lead over Rep. Leslee Milam Post.
So what's next? Some calculations might be different for the upcoming legislative session. Gov. Mike Beebe has said that no matter the outcome, he was going to have to work hard with a Legislature that has been, at best, cool to his desire to expand Medicaid in Arkansas as part of national health care reform. But with more Republicans in the General Assembly, he'll have to work that much harder.
Republicans, meanwhile, have signaled a move toward income tax reform and more school choice.
At a Wednesday morning post-election news conference, Beebe said he expects to work closely with Republicans in the House and Senate. He said that because of the close numbers in both houses, the parties will have no choice but to work together.
More immediately, Arkansas House members will likely elect a new Republican Speaker of the House later this week, removing Speaker-Elect Rep. Darrin Williams from the post. Williams was set to be Arkansas' first African-American House speaker.
Mixed Message? Even while electing conservative, tax-adverse Republicans, Arkansans also approved the highway tax, showing Arkansans' willingness to invest in projects where they expect a valuable return. It also didn't hurt that the business community was firmly in favor of the increase.
And, in a vote closer than some expected, voters defeated the medical marijuana proposal. As of Wednesday morning, the vote stood at 51 against, 48 for. You can expect to see that issue on the ballot again.
Three Down. Three infamous Republican candidates lost races last night. Loy Mauch, Jon Hubbard and Charlie Fuqua were defeated by Democratic rivals.
All three had been criticized for controversial statements. Mauch called Abraham Lincoln a "war criminal." Hubbard said slavery had been a "blessing in disguise" for African-Americans. And Fuqua said American Muslims should be deported.
A New GOP? At the national level, Republicans will begin the post-mortem on a rocky presidential campaign starring someone many in the party saw as a less-than-ideal candidate. Arkansas had no U.S. Senate race this year, but results elsewhere were another blow to the GOP, which lost seats in a chamber that it once hoped to control come 2013.
They're also second-guessing the makeup of the party — a meme that gathered steam early last night, when former Arkansas Gov. Mike Huckabee said on Fox News that Republicans had done a "pathetic" job reaching out to minority voters.
Karl Rove, the former George W. Bush political strategist, appeared on "Fox & Friends" this morning to say essentially the same thing, and that Republicans had better pay to attention to the Latino vote. (Rove's comments echo what he said at Harding University in Searcy two weeks ago.)
Even Noelle Nikpour, a Arkansas political strategist, tweeted this morning that Republicans need a "brand change."

Latest Arkansas Business Poll
Do you approve of the president taking executive action on immigration?