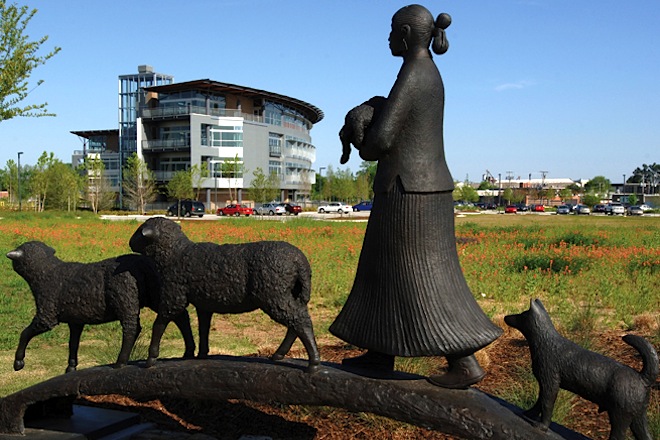 Heifer International of Little Rock has added a $25,000 "Gift of Transformation" to this year's holiday gift catalog.
The Chronicle of Philanthrophy takes note of just how ambitious some of the country's biggest nonprofits are this holiday season.
In the middle of a down economy and in the wake of Hurricane Sandy, charities are planning big fundraising drives to get the most out of what's expected to be a small increase in giving in 2012.
Among the charities the Chronicle examines is Arkansas' own Heifer International. Like others, Heifer offers several levels of giving, but it's also going after wealthy donors who'll see an immediate tax benefit for their giving.
Heifer International, in Little Rock, Ark., which donates farm animals to poor people in the developing world, added what the charity is calling a "Gift of Transformation" to this year's holiday gift catalog.

The $25,000 donation pays for herds of heifers, llamas, and goats; flocks of sheep and chickens; a pen of pigs; a school of fish; a gaggle of geese. The charity tells donors that money can pay to teach a family how to use the animals to sustain themselves, produce income, and breed livestock to give away to other families.
The Children's Miracle Network, meanwhile, is advertising the need for a $12 million gift to pay for a 30-bed neo-natal intensive care unit.
More on nonprofits' strategies for the end of the year here. There's also tips from experts (for Chronicle subscribers only) on how to craft winning year-end appeals.

Latest Arkansas Business Poll
Do you approve of Gov. Hutchinson's plan to deal with health care?