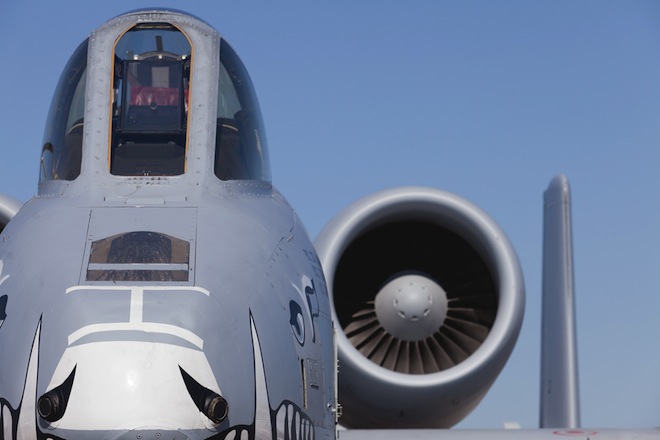 A-10s like this one are stationed at the 188th Fighter Wing in Fort Smith.
Arkansas' Congressional delegation has petitioned U.S. Air Force Chief of Staff General Mark Welsh III about the Air Force's proposal to eliminate the A-10 mission in Fort Smith.
U.S. Sens. Mark Pryor (D) and John Boozman (R), Reps. Rick Crawford (R), Tim Griffin (R), Steve Womack (R) and Mike Ross (R), and Congressman-Elect Tom Cotton (R) wrote seeking answers about why the Air Force wants to cut the program and to express frustration about the move.
You can read the complete letter here (PDF).
The delegation said that since February, it has "repeatedly requested the military analysis, readiness study, and budget analysis that led to the Air Force's decision, but they have yet to receive any detailed information."
The delegation also requested that Welsh visit the 188th.
The state's delegation has been working all year to secure the future of the 188th. Earlier this month, reports suggested that the base might move its mission to unmanned drones.

Latest Arkansas Business Poll
Do you approve of the president taking executive action on immigration?