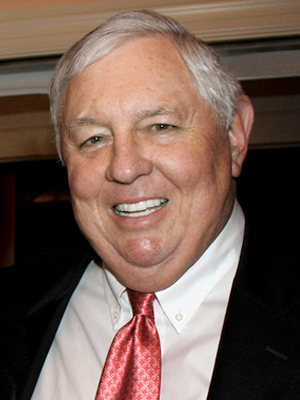 Dillard's Chief Executive Officer William Dillard II.
Dillard's Inc. of Little Rock has signed on to be the anchor tenant at The Shops at Summerlin, a shopping mall being developed by The Howard Hughes Corp. near the Las Vegas Beltway and Charleston Boulevard in Las Vegas.
The 200,000-SF store will have two floors and is scheduled to open in 2014, according to the Las Vegas Review-Journal:
"This premier location will allow us to serve our Las Vegas customers at an even higher level, and we are pleased to underscore our long-standing commitment to the Las Vegas market," Dillard's Chief Executive Officer William Dillard II said in a statement.
As of Oct. 27, Dillard's operated 284 stores and 18 clearance centers in 29 states. Including its Internet fulfillment center in Maumelle, it has more than 52 million SF of space.
A 200,000-SF store would be among the bigger stores Dillard's operates. It's also one of the few cases in the last few years of Dillard's opening a new store, as the department store chain has been pruning its portfolio of underperforming locations.
That, along with other tweaks to Dillard's business, has been successful so far, at least in terms of its share price (NYSE: DDS), which is trading at more than $88, the high end of its 52-week range. That's to say nothing of its recently quarterly earnings.

Latest Arkansas Business Poll
Do you approve of Gov. Hutchinson's plan to deal with health care?