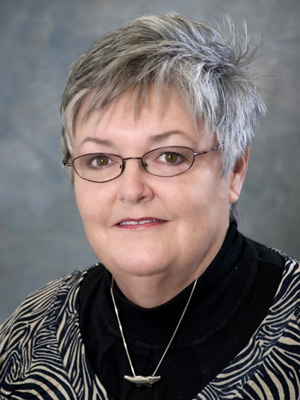 Veteran journalist Joan Duffy, who spent the past 10 years working in the Communciations Office at UALR, died Thursday in Little Rock at age 61.
A couple of fine remembrances today of the life of Joan Duffy, the former Little Rock bureau chief for the Memphis Commercial Appeal, who died Thursday at St. Vincent Infirmary Medical Center.
Max Brantley of the Arkansas Times files this one from a cruise ship to Sri Lanka. I won't spoil it all, but this is fun:
For several years in her reporting days, I'd pick her up most Friday mornings for a run to Conway and the weekly panel discussion on AETN's "Arkansas Week. " Our pre-show discussions on the ride up would have produced one long bleep on public television. She was a tough, enterprising fireplug with a big heart.
And speaking of "Arkansas Week," host Steve Barnes had some nice words to say about Duffy at the end of tonight's broadcast. It'll air at 8 p.m. tonight, and we'll have a link to the show up as soon as it's available here's the link to the show.
Finally, there's this from Ron Fournier of the National Journal. In a past life, Fournier worked for the Associated Press in Little Rock and got to know Duffy well. His item begins:
Twenty-some years ago in Arkansas, when I first crossed paths with Joan Duffy, I was new to political reporting and to fatherhood. She made me better at both.
I won't spoil that one either.

Latest Arkansas Business Poll
Do you approve of the president taking executive action on immigration?