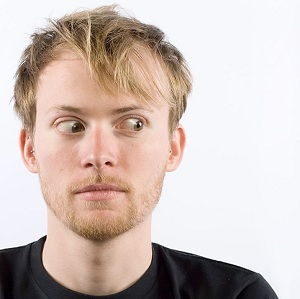 Jake Nickell of Threadless.com
The INOV8 blog at Innovate Arkansas is reporting that Jake Nickell, founder of Threadless.com, will be one of five main speakers at the 2013 Made By Few conference in Little Rock.
Nickell is a big name in the entrepreneurial community and one of five nationally prominent speakers lined up. The remainder of the lineup will be announced, one name per week, in January.
The event is scheduled for May 4 at the Clinton Presidential Center. After a successful debut last year, event organizers are expecting 2013 MxF (that's how the kids type it) to blow the roof off. They say it'll put Arkansas on the entrepreneurial map.
So, just what is MxF? It's the anti-conference, bringing together leading entrepreneurs, designers, developers and creative types and allowing them to interact and connect with national speakers in a casual setting.
Details are available at MadeByFew.com. Early bird tickets can be had for $85, but act quick, we're told. This is the Alabama game of the 2013 entrepreneurial season. The 2010 Bama game, of course ...

Latest Arkansas Business Poll
Do you approve of the president taking executive action on immigration?