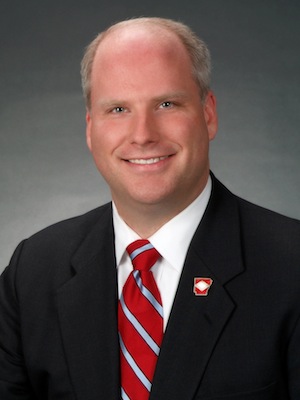 Arkansas Attorney General Dustin McDaniel.
The Arkansas Times and Talk Business are reporting that a court filing in a custody hearing in Garland County has prompted Arkansas Attorney General Dustin McDaniel to admit to an "inappropriate relationship" with lawyer Andrea Davis (the subject of a February Times story).
A portion of McDaniel's statement on the matter, according to the Times: "With respect to Ms. Davis, I met her during the 2010 campaign. I had limited interaction with her in 2011, some of which I regret to say was inappropriate."
McDaniel's campaign said it would not offer other details about the nature of the relationship, according to The Associated Press.
So where did all this come from?
The issue was forced into the open with this filing Dec. 3 in Garland County, in a divorce filed by Andrea "Andi" Davis against her husband Fred Day. Day asked Davis for a series of admissions. One of them asks: "Please admit that you had sexual relations with Attorney General of the state of Arkansas Dustin McDaniel in 2011 or 2012."
Talk Business, the first to report that McDaniel acknowledged the relationship, has more here.
McDaniel, who is married, announced in June that he would run for governor in 2014. The race is expected to be a crowded one, although McDaniel is only person in the race so far.
In October, McDaniel reported that he'd already raised more than $1 million for the campaign.
More: So far, potential rivals for the governor's office in 2014 are holding off in criticizing McDaniel directly over the relationship. Plus: The AP has more on Andrea Davis.
Also: Politico picks up the story. And the Washington Post's Post Politics blog adds to the meme that the admission is a setback for Democrats by noting the McDaniel campaign's internal polling data, which last week showed him leading in the primary but losing to Repulican Asa Hutchinson, who's considering a run.

Latest Arkansas Business Poll
Do you approve of Gov. Hutchinson's plan to deal with health care?