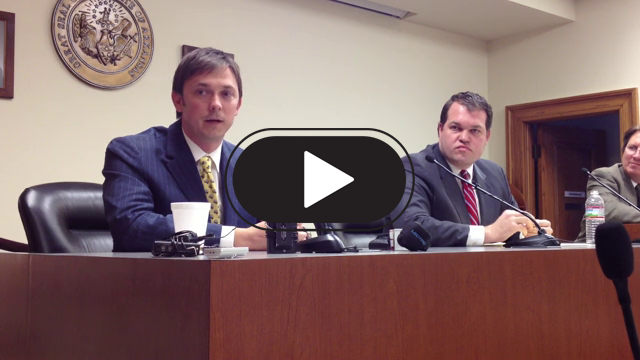 State Republican legislative leaders Rep. Davy Carter and Sen. Michael Lamoureux were part of today's legislative preview, organized by the Arkansas Associated Press Managing Editors Association. They talked about how they weren't in a particular rush to deal with Medicaid expansion issue, and said they were eyeing more of the state budget surplus to cover an expected Medicaid shortfall.
Gov. Mike Beebe was also there, reiterating his optimism -- already stated in our interview with him here -- about the session, which begins Jan. 14. He also said he's willing to talk with the federal government about what flexibility Arkansas may have in expanding Medicaid under the federal health care law.
Speaking of Beebe, and in keeping with everyone's optimistic tone about what's to come, I include the above clip of (mainly) Carter, expressing his admiration for Beebe in answer to question about Beebe's legislative influence in a general assembly now dominated -- but barely -- by Republicans.
Later, Beebe said Carter reminds him of a young Mike Beebe. So what's the over/under on how long the good vibes last?

Latest Arkansas Business Poll
Do you approve of Gov. Hutchinson's plan to deal with health care?