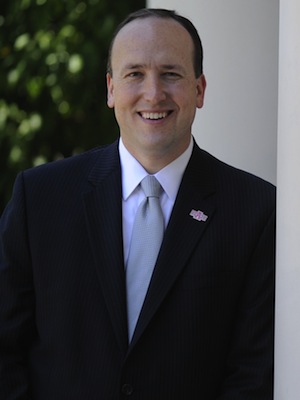 Chuck Welch of ASU, profiled in The Chronicle of Higher Education.
The Chronicle of Higher Education this week posts this brief profile of Chuck Welch, president of the Arkansas State University System. At 39, Welch is the youngest university system president in the country. Fortunately, he describes himself as a "high-energy person" who can move quickly among projects and events.
He's also assembling a young management team to help run the system:
To raise Arkansas's academic standards and to bolster the university's financial picture, Mr. Welch has put together a strong leadership team.

Why don't more institutions end up hiring young dynamos?

Mr. Welch says less-seasoned candidates might have fresh ideas to offer institutions that want to blaze new paths—and they could be around for the 20 years it may take to consolidate them.
You can read the full profile here. And you can revisit my interview with Welch from last year, and our Arkansas Business cover stories on Welch and Donald Bobbitt, president of the University of Arkansas System.

Latest Arkansas Business Poll
Do you approve of Gov. Hutchinson's plan to deal with health care?