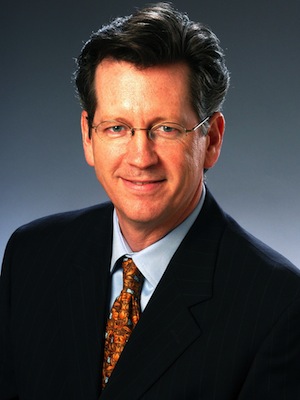 Hugh McDonald
Here's a fun story. Noelle Buttry, a Little Rock photographer who blogs at WriteCreateClick, has been having problems with Entergy Arkansas' electrice service at her home on Waverly Drive. After outage upon outage, she did what most people do nowadays, she wrote a blog about it. And then she posted that blog post to Twitter.
And then next thing she knew, Entergy Arkansas President and CEO Hugh McDonald was at her door.
First, the original blog post, billed as "an open letter to Hugh McDonald," in which Buttry chronicles the trials and tribulations of living on the forever up-and-down "Waverly power grid."
I've gone to work with wet hair. I've thrown away, if you count all the outages, probably close to $1000 in food and meat, if not more. I have cleaned up the re-solidified drippings of Klondike bars and popsicles until last time I just gave the kids $5.00 to come lick up the mess, with bonus incentives if they finished before their tongues stuck to the freezer. I have had to leave my daughter's birthday cake in a powerless oven and run out to buy one for her party. I then had to move that party to the park because we could not see each other in our home. Our power has gone off in the middle of the day, the middle of the night, upon waking, upon retiring and once at noon, as I was leaving for a lunch date. I really CANNOT COUNT the number of outages we have had but I know I have a street of neighbors willing to back me up on my claims.

The point of my letter is this: There has GOT to be a reason that we, on Waverly Dr., deal with so many outages.
Exasperated, but in relatively good spirits, Buttry ends the epic post with a nice, earnest plea for help:
Your linemen have been great and worked hard. I'm not complaining about them or the wonderful workers who come in from surrounding states to assist them. All we are asking is that someone with some power and influence in the vast entity that is Entergy agree to hear our concerns. We will come to you or you can come to us. We are a nice group of people but we have had enough. Won't you please help us? Or ask someone to at least try?
Little did Buttry know that when you write about Hugh McDonald on your blog, Hugh McDonald will show up at your house the very next day!
And thus, Buttry's follow-up post, called "Thank God I Had My Pants On ..."
And now I'm pretty impressed with Hugh McDonald. I'll admit I had read a little about him & he didn't strike me as a guy who wouldn't care about his customers. I had a feeling social media was our only hope, because as I have learned from my dad, there is a wall of sorts in most corporations that is comprised of people who are there to insulate the upper management from crazy people like myself. So I hatched a plan about 2 a.m. this morning & it worked. HOWEVER, I expected a phone call from Mr. McDonald or more likely, someone who works for him during the upcoming work week. I can't really say I expected a personal visit, on the weekend, during an NFL play-off game.
Buttry's full account of the meeting is worth a read. According to the post, McDonald showed up with data on the family's history of outages and, hopefully, a solution is sight. Kudos to McDonald, for a delivering some personalized, responsive customer service.
Meanwhile, Buttry's adventures with Hugh have already landed her on morning radio; She appeared they talked about her story on KURB-FM, 98.5 Tuesday morning.
An Open Letter to Hugh McDonald, CEO of Entergy Arkansas... wp.me/p233k6-5N via @noelle1969 #entergy

— Noelle Buttry (@noelle1969) January 13, 2013
(Thanks to Amy Benton Bradley-Hole for the tip.)

Latest Arkansas Business Poll
Do you approve of Gov. Hutchinson's plan to deal with health care?