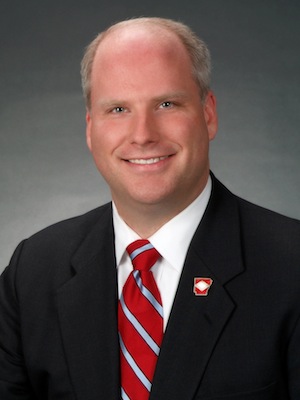 McDaniel: Campaign would be about me, not Arkansas' future.
Posted now, on his campaign website:
Dear Friend,
I sought public office to serve my fellow Arkansans and to lead on issues that matter to the State that I love. I have done that, and I will be forever proud of my record in the legislature and as AG. I had hoped that I could shape the 2014 gubernatorial debate with my vision for the future. Unfortunately, I am now convinced that if I run for Governor, this campaign would be about me personally, rather than Arkansas's future.
When it comes to our economy, our infrastructure and our schools – Arkansas is at a crossroads. I believe that we need a visionary to lead our state forward on these critical issues. Arkansas deserves a campaign that will focus on those issues, so I believe it's in the best interests of my family, our state and the Democratic Party for me to not run for Governor.
Bobbi and I want to thank the many people who have encouraged and supported us and continue to lift our family up in prayer. My path lies in doing my job and enjoying my family, not in the chaos of this campaign. I will spend my last two years as Attorney General focused on issues that matter to Arkansas, like fighting Medicaid fraud, ending the Pulaski County Desegregation case and standing up for consumers. I pledge that our next Attorney General will inherit one of the most well-run offices in the United States, and I will leave grateful for the tremendous honor of having served.
Thank you,
Dustin
More: Attorney General Dustin McDaniel leaving the Arkansas governor's race.

Latest Arkansas Business Poll
Do you approve of Gov. Hutchinson's plan to deal with health care?