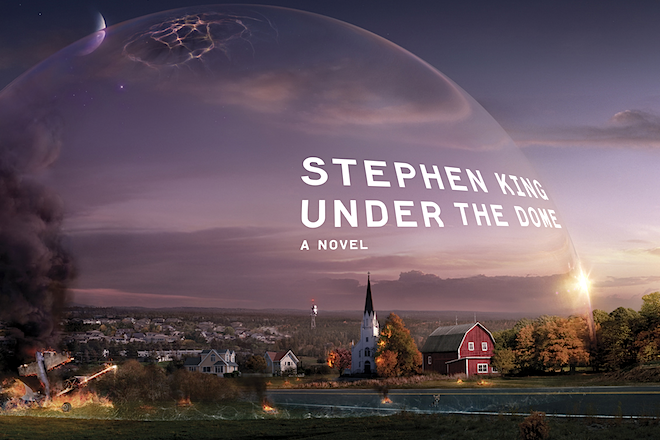 "Under the Dome," a Stephen King novel that's soon to be a CBS series. Not a political blog.
When Steve Harrelson, the former state representative from Texarkana, accepted an offer of $7,800 for the domain name of his blog, UnderTheDome.com, in January, he thought the New York company that bought it was planning some kind of political site.
But he learned the truth from a 15-second ad while watching the Super Bowl last month: UnderTheDome.com is the new website for CBS' 13-part series based on the Stephen King bestseller, "Under the Dome."
"I saw it live. And then my phone started blowing up with texts from friends," Harrelson told Arkansas Business.
Harrelson said he had not really been misled because the buyer, a group from Staten Island called Falsone, had always been "vague" about its plans.
"But had I known [Steven] Spielberg, Stephen King and CBS were behind it, I would've been a little more shrewd," Harrelson said.
Still, the price he did get wasn't bad. Even now he describes it as "a pretty good chunk" for a domain name that he originally purchased for $100 in time for the 2007 legislative session.

Latest Arkansas Business Poll
Do you approve of Gov. Hutchinson's plan to deal with health care?