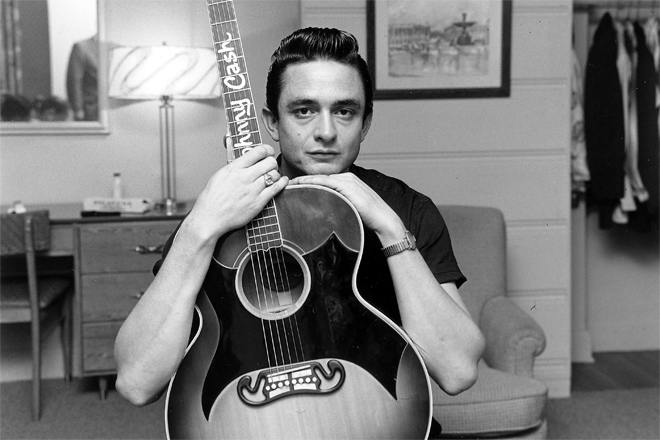 Johnny Cash
The Wall Street Journal on Sunday took a look at efforts to restore Johnny Cash's boyhood home in Dyess in northeast Arkansas:
The project, which also is receiving funds from Arkansas State University and backing from the National Trust for Historic Preservation, is expected to cost $3.5 million, including the restoration of other town buildings.

Leaders of the colony, which held a reunion of former residents over the weekend, hope the Johnny Cash Home can revive the town, about 50 miles northwest of Memphis, whose population has plummeted to about 410 from around 3,000 when Mr. Cash lived here.

"Johnny Cash is what's going to bring people to start things growing again," said Dyess Mayor Larry Sims, 61.
There's the full story here and a slideshow tour of the home here. While some residents are optimistic about the project, others are skeptical. City leaders feel as if they have no choice, and see the home of the music icon as key to Dyess' survival.

Latest Arkansas Business Poll
Do you approve of the president taking executive action on immigration?