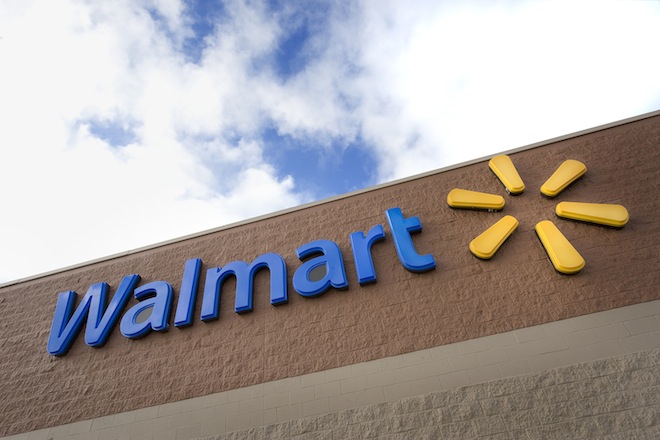 It's been an interesting few weeks for Wal-Mart Stores Inc.'s efforts to add new stores.
In Washington D.C., plans for new stores are in doubt after city leaders approved a higher "living wage" for big-box retailers. In Russellville, opponents of a planned Neighborhood Market have managed to put the store's fate on the ballot for Aug. 13.
Now, the retailer is abandoning plans to expand a 92,000-SF store in Falmouth, Maine. Plans to renovate and add 32,000-SF to the existing store had been in the works for two years, a key part of a city retail development effort. Wal-Mart's plans had resulted in the closing of a neighboring Regal Cinemas.
Now, after delays and a city ordinance capping store sizes at 60,000-SF (for which Wal-Mart was granted an exception), the retailer is calling it quits:
The collapse of the Wal-Mart expansion creates conspicuous vacancies at both of Falmouth's large Route 1 retail centers: the plaza and the shopping center, which is anchored by a Shaw's supermarket.

While those vacancies amount to a large amount of retail space, Theo Holtwijk, the town's director of long-range planning, said the empty properties do not pose a threat to the tax increment financing used to fund an $11.7 million Route 1 South redesign bond recently approved by voters.
You can read the full story right here.
Meanwhile, the retailer's fight to cut corporate taxes is creating strange bedfellows in Ohio. The Plain Dealer looks at Wal-Mart, Lockheed Martin and liberal Ohio U.S. Sen. Sherrod Brown banding together to promote cutting the federal corporate tax rate, which now stands at 35 percent:
Members of the RATE Coalition, including Walmart, Lockheed Martin, Northrop Grumman and Macy's, say the statutory corporate rate is way too high. Companies avoid paying this high rate by moving operations overseas or booking revenues in countries where sales are made and keeping them there. A company will still have to pay that country's tax rate, but it's cheaper than paying taxes here.

Unfortunately, this means that companies don't bring back their overseas earnings. Tax reformers say that's money that might otherwise pay for a company expansion or job creation.
You can read the full Plain Dealer story right here.
And finally, Lev Khasis, which Wal-Mart named in January as president and chief executive officer of new formats for Wal-Mart International, is leaving the retailer on Aug. 30 to take the deputy chairman's post at Russia's largest bank, Sberbank:
Lev Khasis will take office on September 1, 2013 once the appointment has been approved by the Moscow Main Territorial Department of the Central Bank of the Russian Federation.

Lev Khasis has extensive experience in domestic and international business; he held a number of senior positions at Walmart Inc., the world's largest corporation in terms of revenue and scale of operations, since joining in September 2011.
Reuters says Sberbank is hoping Khasis will improve "the efficiency of business processes and the speed of decision-making."

Latest Arkansas Business Poll
Do you approve of the president taking executive action on immigration?