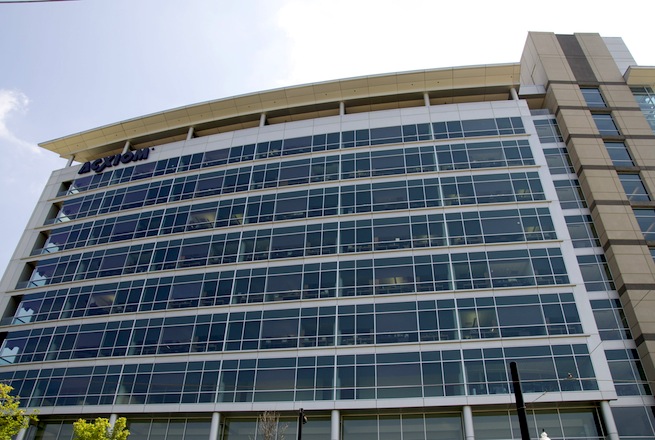 Acxiom's downtown Little Rock headquarters.
Keep an eye out, because Acxiom Corp. is getting closer and closer to releasing its service that will let consumers find out what the data miner has mined on them.
At the company's annual meeting for shareholders Tuesday at its headquarters in Little Rock, CEO Scott Howe told Arkansas Business that the service is scheduled to roll out on the first or second week of September.
Word of the services has been whispered about since April.
Howe told analysts during the company's first quarter earnings conference call that Acxiom's online reach is close to 1.1 billion unique users, or almost 100 percent of the Internet.
But don't get too excited: Howe added that the service won't satisfy everyone. He said it will be an ongoing project for Acxiom well after its release.
We'll keep our eye out for the new service.

Latest Arkansas Business Poll
Do you approve of Gov. Hutchinson's plan to deal with health care?