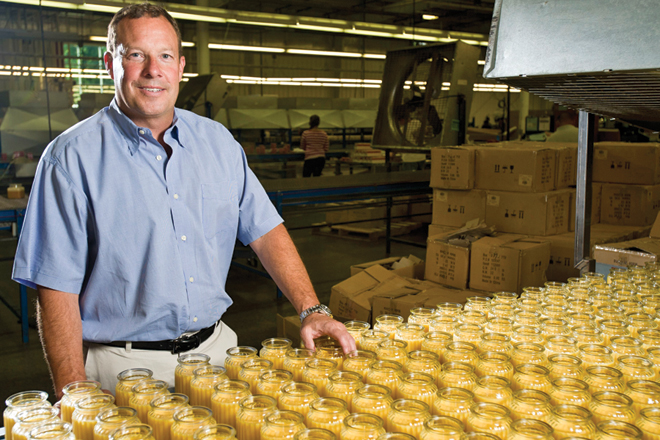 Burt Hanna of Hanna's Candle Co.
Burt Hanna is no stranger to readers of Arkansas Business. Last year, the CEO of Hanna's Candles in Fayetteville gave advice to our 20 In Their 20s class about starting a business. Hanna, now 50, was not yet 25 when he and his then-wife went into the business of making and selling potpourri and then candles. Since then, the firm has churned about 100 million candles, and it now employs 200 people and operates a 350,000-SF factory.
Hanna's Candles can be found on the shelves of several retailers, including Kmart, Walgreens, Sears, Pier 1, Publix, QVC, Meijer and Z Gallerie. But the biggest name on the list is Wal-Mart. And the world's largest retailer recently upped the ante with local suppliers, announcing a plan to promote home-grown merchandise, including products made in the Natural State.
In June, Hanna said the new initiative means a sales increase from $4 million in 2012 to $30 million this year to $45 million in 2017.
CNBC caught up with Hanna for look inside his Fayetteville plant, part of the business news network's series on products made in the U.S. You can see the full segment below.

Latest Arkansas Business Poll
Do you approve of the president taking executive action on immigration?