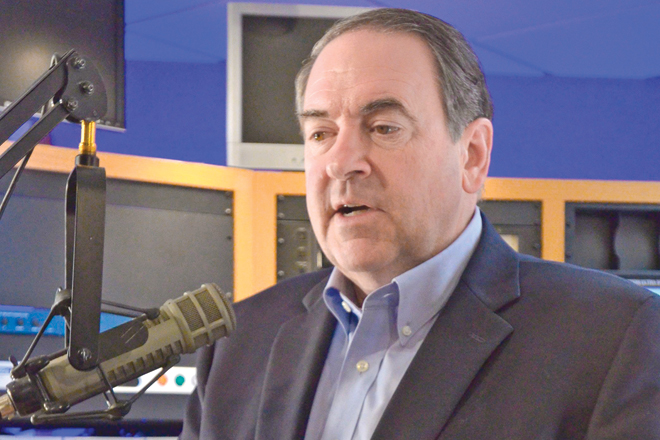 Mike Huckabee, still mullin' a presidential run.
This just in, from Politico:
Former Gov. Mike Huckabee said Thursday that he has "not ruled out" a presidential bid in 2016.

"Am I informally chatting with people, asking if they think there's any value in my taking it to another level? I'm having those conversations," he said.
You can read the full story here.
Arkansas Business checked in with Huckabee earlier this year, when he was mulling whether he'd return to his syndicated radio talk show (which Politico quickly followed up on). And he pretty much told us what he's telling Politico now -- that he hasn't ruled anything out:
"I haven't decided. I mean, it's not something I have completely ruled out, but it's not something I'm sitting around every night at the kitchen table plotting," he said. "So, I'll keep the option at least open for the next year or so and at some point would have to decide if that really was something I was going to do again. There are times I honestly think, first of all, I would have less of a platform as a candidate than I do now. ..."
You can read our discussion with Huckabee, which we published in May, here and here.

Latest Arkansas Business Poll
Do you approve of Gov. Hutchinson's plan to deal with health care?