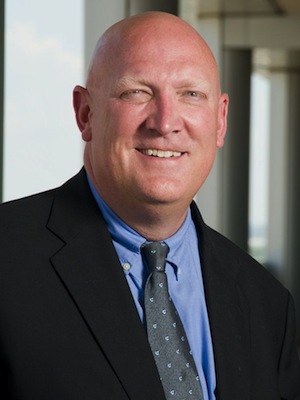 Scott Howe
Acxiom Corp. CEO Scott Howe has started a blog on the company's AboutTheData.com, promising to "post regularly" and sharing what he's learned since opening Acxiom's trove of data to the public.
On Wednesday, the publicly traded data services company launched AboutTheData.com, a website designed to allow folks to see what information the company has collected about them from all manner of public records, self-reported surveys and more. I shared my experiences with the service, which also allows you to correct inaccurate data and even opt out of Acxiom's marketing efforts entirely.
Howe's first blog entry, posted Friday, is available here. In it, he restates the reasons the company launched the site -- including more transparency about what the company does -- and says Acxiom is already busy working on improvements to the service based on feedback from the site's visitors.
He also answered a few more basic questions regarding AboutTheData:
If I opt out or suppress data, is it really deleted from the system? Answer: Absolutely, though it does take some time to fully flow through our system. That said, we do need to keep a record of your decision so that we can honor them in the future. That decision record is not used for any marketing purpose – but only to ensure that we honor your preferences.

Why do you ask me for personal information up-front, and isn't that just added to my data file? Answer: We ask for information that can help prove who you are. Your answers to these questions are not stored in our marketing database nor used for any subsequent marketing purposes. Period.

Are you just doing this to satisfy regulators? Answer: Regulation and legislation are realities and they're on our mind. However, the issue of transparency was one of the very first things I asked the team to begin addressing when I came to Acxiom two years ago. We created AboutTheData.com because we believed it was, above all, the right thing to do. Giving people greater visibility and control over the data that is collected about them creates better experiences for all of us.
We'll be watching that space for further updates.

Latest Arkansas Business Poll
Do you approve of the president taking executive action on immigration?