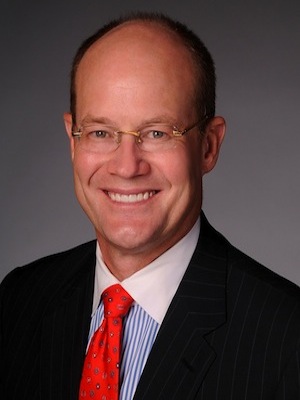 Jeff Gardner, CEO of Windstream Holdings Inc. of Little Rock.
Jeff Gardner, CEO of Windstream Holdings Inc. of Little Rock, was in Washington, D.C., on Wednesday as part of a group of CEOs meeting with the president and members of Congress about the nation's economy.
Gardner is part of the Business Roundtable, an association of 211 CEOs of leading U.S. companies with a combined $7.4 trillion in annual revenue and more than 16 million employees. Member companies include Windstream, AT&T, Caterpillar, Comcast, Gannett Co. and Wal-Mart Stores Inc.
For 11 years, the group has surveyed its members to provide quarterly snapshots of the current state and future direction of the economy. CEOs are asked to provide their expectations about their company's sales, capital expenditures and employment for the next six months.
Results of the most recent survey are available here. From the summary:
Overall CEO expectations for the U.S. economy dropped modestly in the third quarter, as reflected in the composite Business Roundtable CEO Economic Outlook Index, which declined to 79.1 from 84.3 in the previous quarter. CEO expectations for 2013 GDP growth matched the 2.2 percent annual rate reported in last quarter's survey.

"CEO expectations for the next six months remain essentially the same with some downside bias. Expectations for sales and capital investment both declined modestly in this survey," said Jim McNerney, Chairman of Business Roundtable, and Chairman, President and CEO of The Boeing Company. "While U.S. business performance remains strong, as evidenced by robust recovery in the automotive sector, business leaders still see headwinds preventing a more sustained, robust recovery."
Among those headwinds: bickering in Washington. This quarter, the Roundtable also surveyed about political stalemate and what it means to the economy. The survey showed half of responding CEOs indicating that the looming showdown over the 2014 federal budget and the debt ceiling is having a negative impact on hiring plans.
In an interview with Arkansas Business Wednesday afternoon, Gardner said that the ill effects of partisanship was among the points the group raised with the president and Congress this morning. "We encouraged the president and Congress to find a way to work together and get past some of these embedded, long-held positions they have," he said.
The other message of the day was tax reform. Gardner said a lack of certainty over the status of reform is also slowing economic recovery. He said the group encouraged the president to find a way toward comprehensive tax reform quickly.
To that end, Gardner and the CEOs also met with a pair of bipartisan tax reform champions, U.S. Sen. Max Baucus, D-Mont., and U.S. Rep. Dave Camp, R-Mich. The two have been touring the country this summer in support of tax reform. "These two politicians from the respective houses are very, very focused on this and working in a bipartisan way," Gardner said.
Still, tax reform seems a long way from the top of a Congressional to-do list dominated by budget talks, the politics of health care reform, persistent calls for immigration reform and what ever foreign crises (like Syria) might pop up.
So Gardner says that if tax reform is going to take more time, Congress should move to extend, again, the bonus depreciation program, which allows companies big tax savings on capital expenditures. The program was extended through 2013 as part of the end-of-the-year fiscal agreement Obama signed into law Jan. 3.

Latest Arkansas Business Poll
Do you approve of the president taking executive action on immigration?