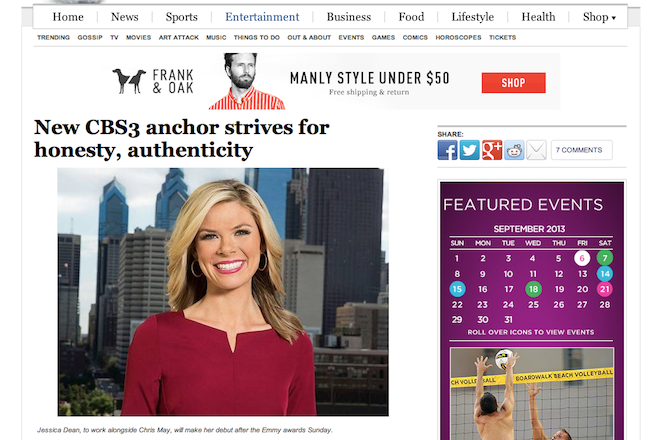 Jessica Dean at Philly.com.
The Philadelphia Inquirer's TV critic, David Hiltbrand, talks with former KARK-TV, Channel 4, anchor Jessica Dean on the eve of her Philly TV debut. You'll remember that last month, Dean announced she was leaving the Nexstar Broadcasting Group-owned NBC affiliate in Little Rock to join KYW-TV, Channel 3, the Philadelphia CBS affiliate.
Dean's now settled in and ready for cameras to roll. Her first newscast, alongside co-anchor and fellow Arkansas native Chris May, is set for 5 p.m. Monday. You can see a photo of the two right here.
Hiltbrand's full conversation with Dean is here. Among the topics: barbecue, "Murphy Brown" and covering her first natural disaster while attending the University of Southern California.

Latest Arkansas Business Poll
Do you approve of Gov. Hutchinson's plan to deal with health care?