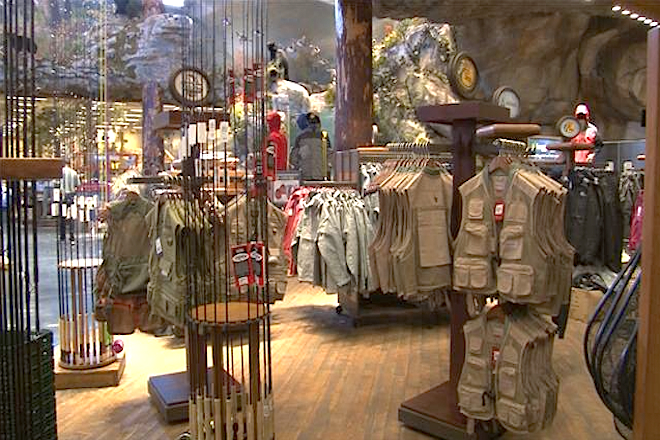 Inside the Bass Pro Shops in Little Rock, which opens Nov. 13.
As we've noted, Arkansas' first Bass Pro Shops is set to open next week, and the store is promising a big grand opening celebration, with appearances by Nascar Driver Tony Stewart, Jimmy Houston of the "Jimmy Houston Outdoors" TV Show, legendary bass angler Bill Dance, Miss Arkansas USA Hannah Billingsley, and several others.
Still, we haven't gotten a proper peek inside the 120,000-SF store -- until now.
Arkansas Business news partner THV 11 News went inside the store and brought back several photos, which you can see here. If you've been inside any of the retailer's other stores, you know what to expect: fish tanks, woodland displays, taxidermy, etc.
You'll of course be able to see it all in person when the store officially opens at around 6 p.m. Nov. 13, just in time for holiday shopping.

Latest Arkansas Business Poll
Do you approve of the president taking executive action on immigration?